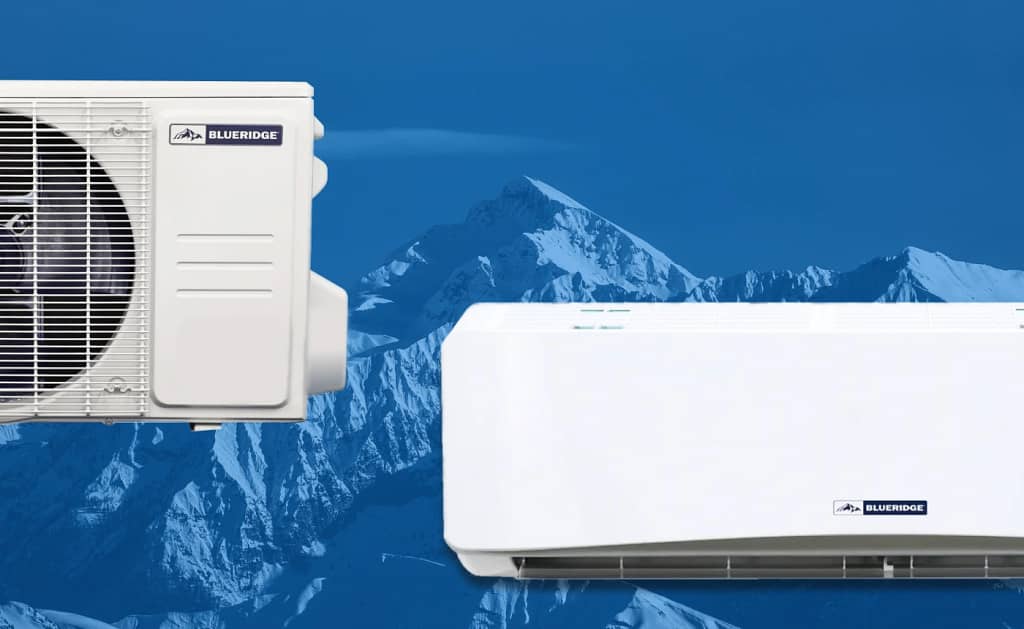 As the HVAC industry continues to embrace the era of ductless mini split systems, you may be asking yourself a whole host of questions regarding these exciting and innovating heating and cooling units:
Is a ductless mini split system right for me?
Is a mini split system really going to be able to do the job of a traditional HVAC central air system?
Will a mini split's installation instructions make sense for me to be able to do the install myself?
KEY TAKEAWAYS
Mini splits continue to grow in popularity as more Americans embrace the idea that better energy efficiency and lower costs are possible when they consider alternatives to the traditional central air systems of the past.
Though ductless mini split systems still seem like a novel concept to many, they've actually been available for some time now and the technology behind them just keeps getting better.
While growth in the mini split industry is good for consumers and the environment alike, it's important to do a deeper dive into various brands when deciding which type of mini split is going to be best for you, your space, and your wallet.
Trying to decide whether or not a mini split system is the right heating and cooling solution for your home or office is a big decision.

From costs to comfort to installation concerns, it's understandable you want to learn all you can about the mechanics behind these systems, their benefits and drawbacks, and what models are the best for your specific needs.

Let's take a deeper dive into mini splits and make sure all your questions are answered before you sign your name on the dotted line!

Ductless Mini Splits 101: The Basics
Ductless mini splits offer a revolutionary approach to heating and cooling that deviates from traditional HVAC systems.

Comprised of an outdoor condenser unit (sometimes called a heat pump) and one or more indoor air handling units, ductless mini split systems are renowned for their energy efficiency, customizable zoning capabilities, and easy installation.
While the outdoor unit (heat pump) houses the compressor and condenser, the indoor units are strategically placed to deliver conditioned air directly into individual spaces.

What sets ductless mini splits apart is their flexibility in installation and operation.
One of the biggest benefits of the mini-split system is that it completely eliminates the need for ductwork, ending air leaks and associated efficiency losses that are associated with traditional systems. With a single entry point for the mini split line sets, which can be placed anywhere in your space, the mini split is the least invasive way to install heating and cooling.
Mini splits also allow for customizable temperature control in different zones, thus making it easy to customize different people's different comfort preferences.
Whether they are wall-mounted, ceiling mounted, or floor-standing, a ductless mini split system can easily cater to many diverse aesthetics and functional needs.

Understanding the basics of ductless mini splits will empower you to make the most informed decision about your heating and cooling needs. No matter where you decide to purchase your mini split unit (or which brand you choose), make sure that you can find plenty of information and reviews on that particular product.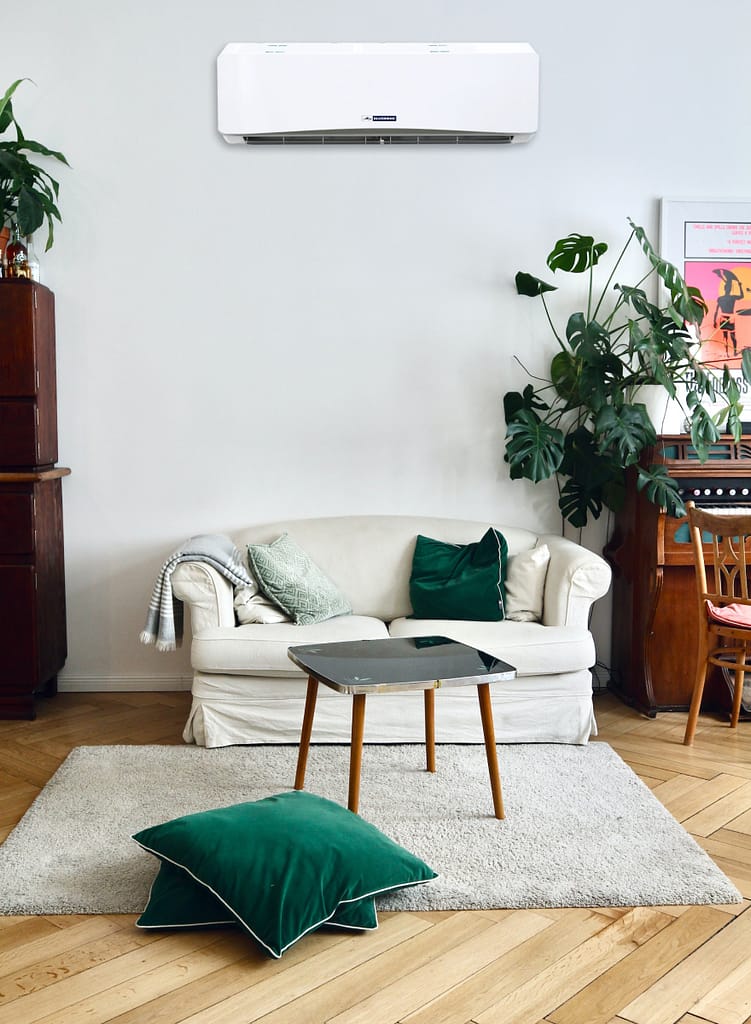 Blueridge Ductless Mini Split Systems: An Industry Leader
Blueridge stands as a prominent name in the HVAC industry, known for its unwavering dedication to quality and innovation.

As a leading mini split brand, Blueridge takes pride in crafting heating and cooling systems that excel in performance, efficiency, and durability.
With a strong industry reputation for providing cutting-edge solutions and creative designs, Blueridge prioritizes customer satisfaction, offering a range of products designed to meet diverse heating and cooling needs.
From advanced technology to reliable components, Blueridge mini split systems reflect the brand's commitment to delivering premium comfort and efficiency to homes and businesses.
What Makes Blueridge Mini Splits Stand Out?
As the demand for more energy efficient heating and cooling systems continues to rise, there is no doubt that the demand for mini splits will too.
That said, it's important that you do your due diligence when researching a mini split system and know as much as you can about the product you are purchasing, the company that sells and manufactures it, and what features that particular mini split system offers (as well as customer support and warranties/guarantees.)

Quality Engineering
Blueridge products are made by Alpine Home Air, an HVAC company that has been setting the benchmark for quality and consistency for over 20 years.
Blueridge products are built with high-quality materials and advanced technology. This translates to reliable and efficient performance over the operational life of the systems.

Innovative Design
Blueridge mini splits are designed with innovative features that enhance comfort and energy efficiency.
Blueridge mini split systems are equipped with inverter compressor technology, which allows the compressor to adjust its speed according to a home or building's current demand for heating or cooling.
From advanced air purification systems to smart technology integration, Blueridge systems offer a comprehensive solution for indoor climate control.

Energy Efficiency
Blueridge mini split systems prioritize energy efficiency more than most competitor's mini split models, and they boast some of the highest SEER ratings in the industry.
Higher SEER ratings result in reduced energy consumption, lower utility bills, and a smaller environmental footprint.

Quiet Operation
Blueridge units are designed to operate quietly, minimizing disruptions in indoor environments.
This level of noise control makes a Blueridge system ideal for bedrooms, TV rooms, nurseries, playrooms, and offices…any space where a peaceful atmosphere is essential.

Flexible Installation
Blueridge mini splits offer a number of flexible installation options, allowing them to adapt to different room layouts and configurations.
Whether wall-mounted, ceiling cassette, floor-standing, or ducted, Blueridge systems can accommodate a variety of installation preferences.

Superior Air Quality
Blueridge mini splits often come equipped with advanced air filtration and purification technologies.
This ensures that the air circulating within your space is not only comfortable but also clean and allergen-free.

Warranty and Support
Blueridge backs its products with comprehensive warranties and dedicated customer support.
This gives users peace of mind, knowing that their investment is protected and assistance is readily available if needed.
Overall, the combination of quality engineering, innovation, energy efficiency, and customer-focused features makes Blueridge mini split systems a standout choice for those seeking the best in comfort and efficiency for their indoor spaces.
What is the Importance of a High SEER Rating?
One of the most important acronyms in the world of energy efficient heating and cooling systems is SEER.
SEER stands for Seasonal Energy Efficiency Ratio, a crucial metric used to measure the energy efficiency of air conditioning and heat pump systems.
A unit's SEER number will indicate the cooling output of a system during a typical cooling season divided by the amount of energy it consumes.
Essentially, the rating assesses how effectively an HVAC system can provide cooling while using energy efficiently.

The higher the SEER rating, the more efficient the system is at providing heating or cooling – A mini split system like Blueridge achieves a high SEER rating due to its advanced design and innovative features.
By opting for a system with a higher SEER rating, you will enjoy better energy efficiency and contribute to a greener and more cost-effective way of cooling your space.
Some Frequently Asked Questions About the Blueridge Mini Split Brand

How long does it take to install a Blueridge mini split system?

The installation time for a Blueridge mini split system can vary depending on the number of indoor units and the complexity of the installation. However, many customers choose to install their Blueridge mini split installation themselves (DIY) and report that it rarely takes longer than one or two days.

What is the SEER rating of Blueridge Mini Splits?

Blueridge Mini Splits are known for their high SEER ratings, which reflect their energy efficiency. The SEER rating varies based on the specific model, but it generally ranges from 20 to 30 SEER, demonstrating their commitment to efficiency.

Do Blueridge Mini Splits come with a remote control or smart thermostat?

Yes, most Blueridge Mini Splits come with a remote control for convenient temperature adjustments. Additionally, some models are compatible with smart thermostats, allowing you to control your system remotely through your smartphone or other smart devices.

Are Blueridge Mini Splits suitable for both residential and commercial use?

Yes, Blueridge Mini Splits are designed for both residential and commercial applications. Whether you need to cool and heat a single room or multiple zones, there are Blueridge models to accommodate various needs.

What is the warranty for Blueridge Mini Split systems?

Blueridge offers a comprehensive warranty on their systems, showcasing their confidence in product quality. Warranties typically cover parts for a specific duration, ensuring peace of mind for consumers.

How much does a Blueridge mini split system cost?

The cost of a Blueridge mini split system can vary, depending on the size of the system, the number of indoor units, and whether you want to perform the installation yourself or need to hire a professional. However, most Blueridge mini split systems are generally more affordable than traditional HVAC systems and can provide significant energy savings in the long run.
When You're Ready to Commit…Call on Alpine to Help
When you are ready to make a final decision on what type of ductless mini split is going to work best for you and your space, reach out to the experts at Alpine Home Air Products to help you navigate your final choices and make sure you get the system that is perfect for you.

Blueridge Mini Split systems provide energy-efficient, customizable, and high-quality heating and cooling solutions for both residential and commercial spaces.
Alpine is proud to offer you a product like Blueridge.
And we hope you'll be proud to call us your new HVAC specialists!