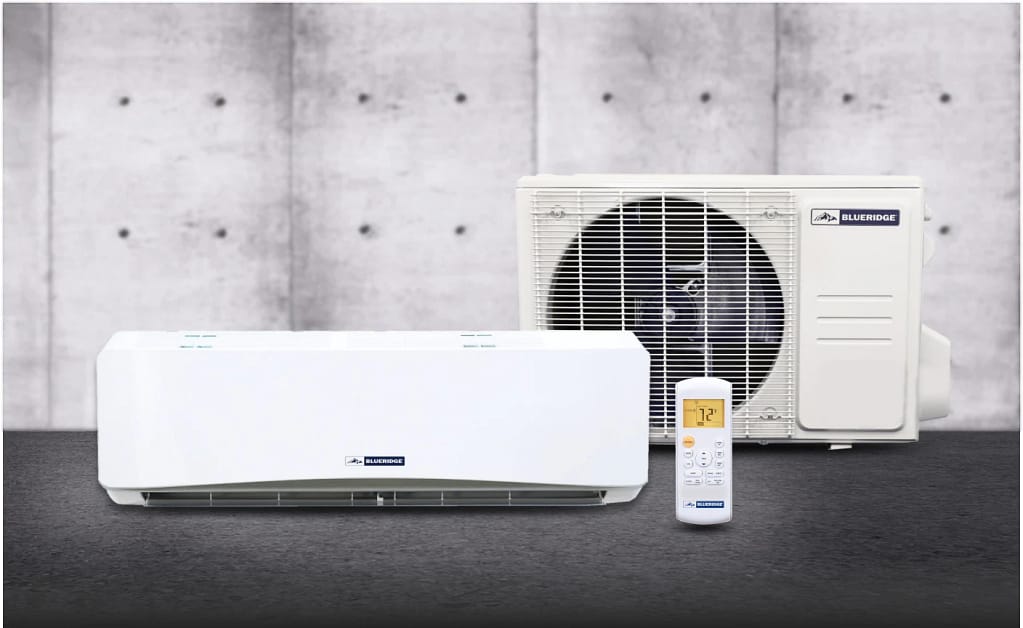 You know that you're ready to invest in a mini-split system, but all the sizing options and various terminology has you a bit overwhelmed.
Making sure that you've made the right choice for your home or office is a top concern.
The good news is, we've got you covered.
KEY TAKEAWAYS
The 36000 BTU mini-split single zone system is designed to heat and cool larger spaces with higher demands.
This system is particularly well-suited for homes that would normally need a 24000 BTU system but are in hotter or more humid climate than normal.
Knowing the pros and cons of ductless mini-split AC systems like this one will help you decide if a 36000 BTU is the right unit for you.
As mini-split units continue to grow in popularity, there is more information than ever before on these versatile heating and cooling systems.
But making sure you get the right information can sometimes be a challenge.
This guide will give you what you're looking for and leave you feeling equipped to decide if a 36000 BTU mini-split is the right product for you.
What is a 36000 BTU Mini-Split Single-Zone System?
The 36000 BTU mini-split single-zone system is a highly capable ductless heating and cooling system designed to efficiently regulate the climate in a single room or zone.
These units are known as 3-ton mini-split systems as well.
In simple terms, BTU, or British Thermal Units, is a form of measurement that tells us how much heating or cooling an air conditioning unit can provide.
Ton or tonnage is the capacity of an air-conditioning unit to remove heat and cool a space.
This means that a 36000 BTU (or 3-ton) mini-split system can cool a specified space at the rate of 36,000 BTU per hour, making it ideal for larger rooms or spaces where precise temperature control is expected and essential.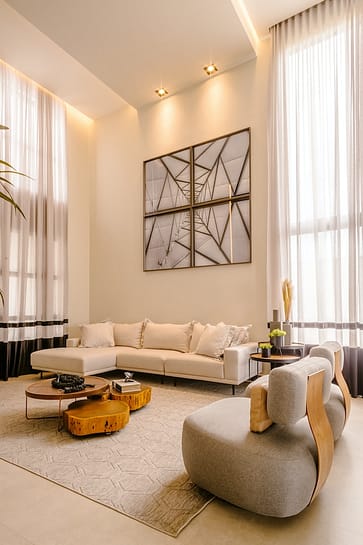 Not only that, but its single-zone configuration means that its climate control is zeroed in on that specific space and won't affect the temperature of other areas in that home or office, making it optional as to how much space you want to heat or cool all at once.

Whether you need to heat or cool a spacious living room, a detached garage, a conference room, a newly remodeled basement, or any other sizable area, the 36000 BTU mini-split single-zone system is a reliable choice for maintaining comfort and keeping your costs low.
How Many Square Feet Will a 36000 BTU Mini-Split Heat or Cool?
One of the first questions any home or business owner wants to know before they buy a mini-split is whether or not it is going to be adequate enough to cool the designated space in warmer months and keep it comfortably warm during the colder ones.

A 36000 BTU mini-split single-zone unit is well-suited for spaces ranging from 1000 to 1500 square feet due to its cooling or heating capacity.
This capacity is ideal for several reasons:
Optimal Comfort: The 36000 BTU rating provides efficient cooling or heating for moderate-sized rooms, ensuring a comfortable indoor environment throughout the year.
Balanced Coverage: In spaces between 1000 and 1500 square feet, this unit can effectively distribute conditioned air, maintaining a consistent temperature across the entire area.
Energy Efficiency: A unit of this size strikes a balance between cooling or heating power and energy efficiency, which means it's better for the environment and your monthly budget.
There are several factors, however, that can influence the precise coverage area:
Outside Climate Conditions: Warmer or colder climates may require larger or smaller units to maintain comfort.
Quality of Your Interior Insulation: Well-insulated spaces are more energy-efficient, allowing the unit to work effectively.
Occupancy of Your Space: The number of occupants can affect the load on the unit, influencing the required capacity.
Other Heat Sources: Heat-generating appliances or equipment can impact the unit's ability to maintain the desired temperature.
Ductless mini-split systems, known for their efficiency, flexibility, and compact design, have gained some serious traction in the HVAC system market.
They can conduct a thorough load calculation, accounting for these factors, and recommend the most suitable unit size to meet your comfort and efficiency needs. If you need to control multiple zones in your home, you may consider a mini split heat pump dual zone system, three zone system or more.
Questions to Ask Before You Buy
Now that you know the basics of what a 36000 BTU mini-split is and what it can do, you will want to do a deeper dive into some of the specific details of these products.
The answers to these questions will give you a better idea of the installation process, functionality, and performance of a 3-ton mini split system.

How difficult is the installation of a 36000 BTU mini-split?

While some experienced DIYers may decide to tackle the installation of a 36000 BTU mini split themselves, others may elect to have professionals take care of the installation instead.
Alpine offers an excellent step by step guide to help in the installation process.
We can also provide you with a list of licensed HVAC experts in your area who have the expertise to ensure safety, compliance with local codes, and optimal performance if you decide to seek professional installation services.

What size breaker do I need for a 36000 BTU mini-split?

You typically need a 30 amp breaker for a 36000 BTU mini split, but it can vary based on the unit's specific electrical requirements. It's important to consult the manufacturer's specifications and, if unsure, consult with an electrician before any installation takes place.

How many amps does a 36000 BTU mini-split single unit draw?

A 36000 BTU mini split unit typically draws around 20 to 30 amps during normal operation. However, this can vary depending on the specific model, whether it's in cooling or heating mode, and how high its energy rating is.

How do I determine the right location for indoor and outdoor units?

Indoor unit placement should be chosen to ensure even airflow and temperature distribution. Whether you opt for a high-wall unit, a low-wall unit or a ceiling cassette will have a lot to do with your space layout, your aesthetic preferences, and how you plan to use the space most of the time.
Outdoor units should be installed in a location with proper ventilation and accessibility for maintenance.

What's the energy efficiency rating of a 36000 BTU mini-split?

The energy efficiency of a mini-split can vary depending on the model, but many are designed to be highly energy-efficient, with SEER ratings typically ranging from 16 to 25 or higher.
Always remember that the higher your system's SEER rating is, the greater its efficiency will be.

Are ductless mini-splits really more efficient than traditional HVAC systems?

Mini-splits are significantly more efficient than traditional HVAC systems.
Their ductless design eliminates the energy loss that so often takes place through ductwork, and advanced features like inverter technology and variable-speed compressors ensure they use only the energy needed to maintain comfort.
Still Have Questions? Reach Out to Alpine for Your Answers
If you still need help deciding whether or not a product like a 36000 BTU mini-split is going to be the right choice for your space, reach out to one of our skilled HVAC experts today.
With 20 years of experience in the world of HVAC, our team at Alpine Home Air knows mini-splits and can make sure that none of your questions have gone unanswered.
We take pride in not only helping our customers find what they're looking for but also in being their main source of expertise and support…long after their purchase is complete.