150 CFM Energy Recovery Ventilator (With Moisture Transfer) - For Homes Up To 3,150 Sq Ft
150 CFM Energy Recovery Ventilator (With Moisture Transfer) - For Homes Up To 3,150 Sq Ft
Model:
Aprilaire 8100
Model:
Aprilaire 8100
In Stock and Ready to Ship
If ordered by 1PM CST M-F, ships same day. All items on your order must be in stock for same-day shipping.
highlights
Essentially, the Aprilaire Energy Recovery Ventilator is an efficient, effective way to exchange stale inside air for fresh outdoor air. In winter months, the exclusive EnergyMax Transfer Core uses the heat of indoor air to warm up the incoming cold fresh air, recovering about 77% of the energy. In summer, warm fresh air passes near outgoing conditioned air, cooling it down. The beauty of the EnergyMax Transfer Core is its use of enthalpic technology. This technology enables the transfer of moisture as well as heat.
The popularity of the enthalpic-type ventilator has increased all over the country because of its superior ability to control humidity levels in both winter and summer. The result is greater indoor comfort at the lowest possible cost. Noise is also reduced, since you can enjoy fresh air without leaving windows open. Plus, a fresher, safer home is a home with greater value. While the ideal time to install Aprilaire is during construction, the Energy Recovery Ventilator can be added to any existing heating/cooling system. The climate conditions where you live will determine whether you need a Heat Recovery Ventilator or an Energy Recovery Ventilator. HRV's are usually recommended for colder climates with longer heating seasons. ERV's are used for warmer, more humid climates with long cooling seasons. Please see our helpful reference map to assist in selecting the right unit for you.
Specs
Airflow Capacity
150 CFM
Air Flow
150 CFM
Maximum Static Pressure
0.3 WC
Product Type
Energy Recovery Ventilators
Amperage
1.40 Amps
Apparent Sensible Effectiveness
0.77 %
Duct Connection Diameter
6 inches
Width
37.37 Inches
Depth
12.75 Inches
Height
20.56 Inches
Voltage
120 Volts
Frequency
60 Hz
Accessories
Fan Accessories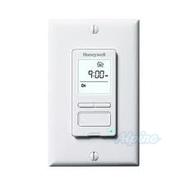 Thermostats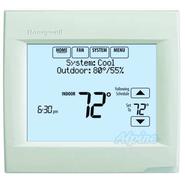 Honeywell TH8321R1001
VisionPRO 8000 Programmable Touchscreen Thermostat with IAQ Contacts, Three Stage Heat Two Stage Cool
Tools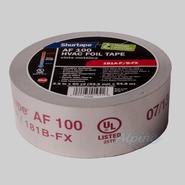 Documents
Reviews