This Friedrich PTAC Kit includes all equipment and accessories needed for a typical PTAC installation.
Kit Includes: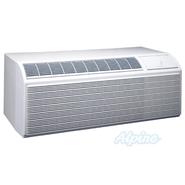 +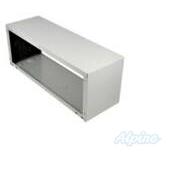 +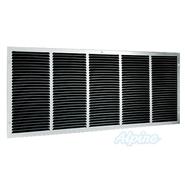 +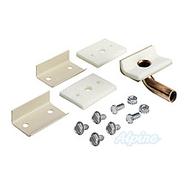 Friedrich PDH12K3SG Friedrich PDXWSA Friedrich PXGA Friedrich PXDR
11,800 BTU Heat Pump PTAC Wall Sleeve Standard Outdoor Grille Condensate Drain Kit
Comfort & Dehumidification

Quieter operation
Intuitive controls
Even heat monitoring checks room temperature and automatically adds a heat boost if necessary
Separate thermostat settings (limiting) for cooling and heating nodes
Samples the room temperature every 9 minutes to monitor and maintain desired temperature
"Instant Heat" in heat pump mode quickly heats a room to the desired temperature
Dehumidification removes up to 3.2 pts per hour
Optional constant fan mode for additional comfort options
Reversible indoor air louvers for an additional airflow direction option

Sound Reduction Technology

New 2-motor design allows the indoor motor to run at slower speeds, which reduces indoor sound levels
The quiet, efficient compressor is mounted on vibration isolators, which absorb vibration-causing noise
Permanently lubricated dual motors reduce noise
New elongated fan moves air over a wider area so it's quieter
Fan turns on before the compressor starts to muffle the sound
High-density insulation helps keep outdoor noise outside

Durability

Diamonblue Technology advanced anti-corrosion protection protects the outdoor coil against deterioration and extends unit life, especially in harsh coastal environments
Faultless surehold Front cover system attaches securely
Room Freeze Protection initiates heat if room temperature falls to 40 °F in an unoccupied room
Random compressor resistant protects
electrical systems
Stainless Steel endplates on both indoor and outdoor coil
Indoor coil frost sensor protects the compressor
Durable front panel with break-proof control door and design
Permanently lubricated fan motors
Tamper-resistant grille
Durable, powder coat paint finish
Health and IAQ

Fresh-air vent
Two washable, antimicrobial filters

Energy Usage: Management

Increase or decrease electric heat output by changing the power cord. View this plug chart which will show you what wall recepticle is required for the PTAC unit of your choice. To get the most out of your PTAC unit, please visit the Accessories section.