Qualifies for Govt. Money
Total Cooling Capacity
Indoor Air Handler Type(s)
Indoor Unit(s) Capacity
Multi Zone Mini-Split Series
SEER
Heating Seasonal Performance Factor
ENERGY STAR® Certified
Customer Reviews
Watch Real Customer

Testimonial Videos
Five Zone Mini-Split Systems
A Five Zone Mini Split HVAC system is an easy solution for controlling the temperature in five different areas. With a single Outdoor Condenser and 5 Indoor Air Handlers, along with programmable settings, energy-saving operation, and ultra-quiet performance, these systems deliver superior comfort and cost savings for larger homes, multi-family buildings, and commercial spaces.
Displaying
25-48
of
416
results
Results per Page:
Sort by:
What is a Five Zone Mini Split?
A five zone mini split system is an innovative and efficient heating and cooling solution that provides tailored comfort to different areas of your home or business.
Unlike traditional HVAC systems that rely on ductwork to distribute air throughout a space, a five zone mini split operates without the need for cumbersome ductwork, which makes it a more efficient, more versatile and easier to install air conditioner unit than those of the past.
What Are the Key Components of a Five Zone Mini Split?
Like smaller ductless mini split systems, a five zone mini split still consists of a single outdoor unit.
However, a key distinction of these larger air conditioning units lies in their capacity to provide efficient heating and cooling for up to five distinct zones within your home, office or other large type space.
This allows you to individually regulate the temperature in each zone (or room), tailoring each person's comfort to their specific preferences.
A five zone mini split is an ideal heating and cooling option for larger homes, odd-sized buildings or any indoor environment where you want to be able to regulate and accommodate for changing needs as they rise, without having to choose a set temperature for an entire house or building.
With a five zone mini split, you can adjust the settings independently for each zone, ensuring that everyone enjoys their ideal indoor climate, whether they like to heat things up or cool things down.
What are the Best Features and Biggest Benefits of Ductless Five Zone Mini Split Systems?
Ductless five zone mini split systems offer a wide range of standout features that set them apart as an excellent way to heat and cool any space where multiple indoor units are going to be needed.
Here are the features that makes these air conditioning units so impressive:

Customized Comfort for Multiple Zones
One of the standout features of a ductless five zone mini split system is its ability to provide individualized climate control for up to five different areas.
This means that each room or designated area can have its own temperature settings, allowing occupants to enjoy personalized comfort without affecting other zones.

Enhanced Energy Efficiency
Ductless five zone mini split systems excel in energy efficiency due to their zoning capabilities.
By only cooling or heating the areas that are in use, these systems eliminate the energy wastage associated with traditional HVAC systems that are designed to condition the entire building.
This targeted approach leads to significant energy savings and lower utility bills.
Even though there are more parts to a 5 zone mini split system than a small model, the overall installation process is still significantly less involved than that of a typical HVAC system.

Five zone mini splits are super flexible and non-intrusive. Whether you decide to use floor mounts, wall mounts, a ceiling cassette unit (or some combination of all three) you'll find that the flexibility these indoor units allow for can be a big benefit for many indoor spaces and add to a room's aesthetics as well as overall comfort.
Improved Indoor Air Quality
Ductless five zone mini split systems often come with advanced air filtration and purification options. Not only does this help improve indoor air quality by removing allergens, dust, and pollutants from the air, but it also aids in the unit's overall cooling and heating capacity and energy efficiency as well.
Traditional HVAC systems rely on ductwork to distribute conditioned air, which can lead to energy losses due to leaks and inefficiencies.

Ductless five zone mini split systems eliminate this issue by directly delivering conditioned air to each zone without worrying about the possible need for expensive repairs, or whether or not there is a concealed duct that is malfunctioning somewhere within the building which will be difficult to identify and repair.

With a ductless five zone mini split system, what you see is what you get. All the guesswork is gone.
Ductless mini split heating and cooling systems are known for their quiet operation; they provide comfort without the noise levels associated with traditional HVAC systems.

Though this is a huge bonus for most home and business owners, it's particularly important in environments where noise levels can impact productivity, learning, relaxation or socialization.
While the upfront cost of a ductless five zone mini split system may be higher than that of a traditional HVAC system, the long-term cost savings due to energy efficiency, reduced maintenance, and targeted heating and cooling make it a cost-effective choice over time.

From customizable comfort to energy efficiency and improved indoor air quality, five zone mini split systems can provide any consumer with a comprehensive solution for maintaining a comfortable, cost effective, and energy efficient home or workplace.

Multiple Styles and Options
Ductless mini split systems come in various configurations to suit diverse needs.

Whether it's because you prefer a certain look, or whether it's due to space limitations, a five zone mini split has a number of indoor unit styles to choose from.

While wall-mounted units are the most common, but ceiling cassette units are also very popular, as they can be discreetly mounted within the ceiling and provide a bonus of increased airflow for larger spaces.

Floor mounted units are another option which are great for areas with limited wall space.
No matter which unit (or which combination of units) you choose, it's easy to find a style that fits within the your space and your needs.
What are the Most Common Uses for Five Zone Mini Splits
Though the benefits of a five zone mini split may are now obvious, understanding exactly how to implement one in your home or office may be more unclear.

Let's look at some of the most practical ways these innovative systems are being used to effectively cool and heat different types of spaces.
Multi-Story Homes: In multi-story houses, a 5 zone mini split can provide tailored comfort to different floors. The top floor may receive more cooling during hot summers, while the lower levels can maintain a comfortable temperature without overcooling.
Open Floor Plans: Homes with open floor plans can benefit from zoning by creating distinct climate zones within a single large area. For instance, the kitchen may be kept cooler while the living room remains cozy.
Large Bedrooms: In homes with spacious bedrooms, a 5 zone mini split can ensure that each bedroom's temperature is adjusted according to occupants' preferences, leading to a restful night's sleep.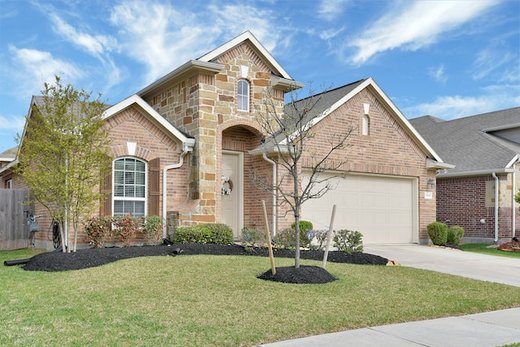 Home Offices: As remote work becomes more common, dedicated home offices can be maintained at comfortable temperatures without the need to condition the entire house.
Retail Spaces: Retail stores often have various sections with different temperature needs. A 5 zone mini split allows retailers to provide optimal conditions in different zones, such as the storefront and changing rooms.
Restaurants: Restaurants can maintain separate temperature zones for dining areas, kitchens, and private party spaces, ensuring that guests are comfortable while also efficiently managing energy usage.
Hotels: Hotels can offer guests a more personalized experience by allowing them to control the climate in their rooms, providing a higher level of comfort and satisfaction.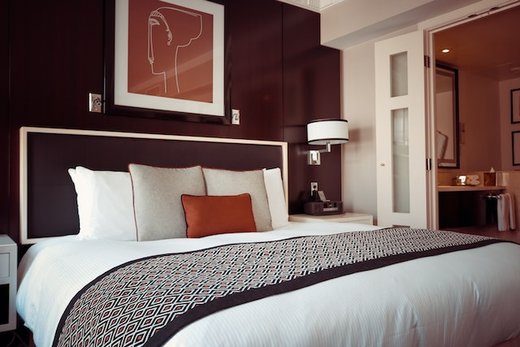 Office Buildings: Zoning is beneficial in office environments where different departments or areas have varying temperature preferences. Common areas can be kept comfortable for all employees while individual workspaces are customizable.

Apartment Complexes: In multi-unit apartment buildings, a 5 zone mini split can allow each unit to have independent temperature control, making the building more appealing to renters seeking customized comfort.
Fitness Centers: Gyms and fitness centers often have different zones like workout areas and locker rooms. Zoning helps ensure that these spaces are appropriately cooled or heated as needed.
Conference Facilities: For venues hosting various events or conferences, a 5 zone mini split can adapt to the needs of different gatherings, providing comfort without wasting energy.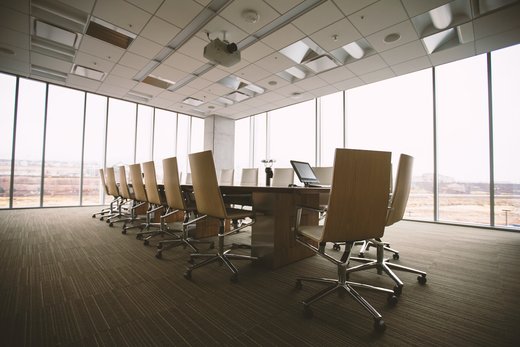 What is a SEER Rating and How Does it Apply to a Mini Split?
A Seasonal Energy Efficiency Ratio (SEER) rating is a measure of how efficiently an air conditioning system can cool a space over a typical cooling season.
It quantifies the amount of cooling power output (measured in British Thermal Units or BTUs) that a system delivers for each unit of energy it consumes (measured in watt-hours).
For mini split systems, the SEER rating helps consumers understand the system's energy efficiency. A higher SEER rating indicates better efficiency, meaning the system provides more cooling power output per unit of cooling power input.
This means that a higher SEER rating equates to lower energy consumption, reduced electricity bills, and a smaller environmental footprint that your chosen HVAC unit is making.

When considering a mini split system, it's important to choose a model with a SEER rating that suits your climate and cooling needs. Higher SEER-rated systems may have a higher upfront cost, but they can offer significant energy savings in the long run. It's also worth noting that SEER ratings are standardized and regulated by organizations like the U.S. Department of Energy (DOE) to ensure accurate and consistent information for consumers.
A Five Zone Mini Split Sizing Guide
When it comes to mini split air conditioners, the language of HVAC uses two key terms: BTU (British Thermal Units) and Ton.
In this context, Ton represents an AC system's heat removal capability, measured in BTUs per hour.
For instance, a 1-ton mini-split removes or adds 12000 BTUs hourly, depending on whether it's cooling or heating. Both terms are used interchangeably in your mini-split search.

| 1.5 ton mini split | 2 ton mini split | 2.5 ton mini split | 3 ton mini split | 3.5 ton mini split | 4 ton mini split |
| --- | --- | --- | --- | --- | --- |
| 18000 BTU | 24000 BTU | 30000 BTU | 36000 BTU | 42000 BTU | 48000 BTU |
How to Find the Right Size Mini Split for Your Space
Whether you are looking for a single zone mini split or a multi zone system, following some basic steps will make it easier to decide which mini split system is right for you.
Step 1: Measure Your Space
Accurate sizing begins with knowing your square footage.
For a rectangular or square room, simply multiply the length by the width. The result provides you with a ballpark idea of how much cooling power (in tons or BTUs) your area needs.

For a five zone mini-split, calculate the square footage of each room if they vary. Different room sizes may demand smaller or larger air handler capacities.

The combined square footage for all rooms will give you a sense of the total capacity needed for your four zone system. Just remember that if you're heating and cooling four differently sized spaces, you'll want to look for air handlers that meet the capacity requirements of each room.
Step 2: Account for Variables
Factors such as ceiling height, windows, insulation, and local climate all influence size. Our helpful Ductless Mini-Split System Selector considers these details. We recommend consulting our HVAC experts to ensure the right fit for your space and budget.

At Alpine, we always work hard to ensure your satisfaction!
How to Install a Five Zone Mini Split
Installing a ductless mini split system can be pretty straightforward compared to traditional (ducted) HVAC, since there are no ducts involved and the system installation and operating instructions are easy to follow.

And while many of our mini split customers handle 90% of the outdoor unit and indoor unit(s) installations independently, some customers decide that bringing in a professional is worthwhile, particularly for larger systems that have more than one indoor unit.

For pro installation, we can help link you with licensed experts in your area.

If you need more information on installation options, see our article, "How to Install a Mini-Split in 4 Steps."
Why Alpine Blueridge Mini Splits are Far Superior to the Rest
Alpine Home Air Products has been delivering happiness to heating and cooling customers since 2002.
As a company that stands firmly behind its products, Alpine only offers high-quality and affordable products and always with ultra-fast shipping for no additional charge.
Blueridge, our exclusive mini split air conditioner brand, is the highest-rated ductless mini split on the market. We work closely with the best HVAC manufacturers worldwide to design a product that meets our strict guidelines.
When you buy a Blueridge product from Alpine, you can always count on the following:
Wholesale pricing
Fast, Free shipping
The outstanding Blueridge Ductless Mini-Split Warranty
Not only that, but you'll also get Alpine's Premium Guarantee: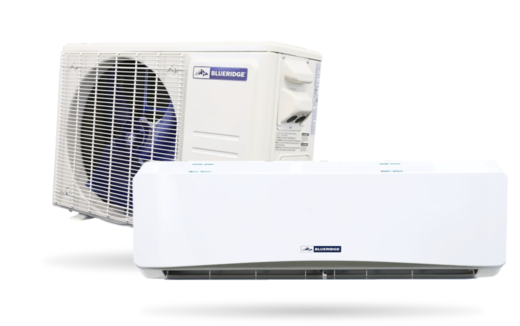 Are you ready to take your home or office's heating and cooling to a whole new level?
Then reach out because our team is ready. Call, email or LiveChat with us today!

Shop Ductless Mini-Split Systems
Single or Multi-Zone Systems Available
Shop Now