Total Cooling Capacity
Indoor Air Handler Type(s)
Mini-Split Series
ENERGY STAR® Certified
Customer Reviews
Watch Real Customer

Testimonial Videos
Mini-Split Components
Our Mini Split Condenser and Air Handler Components category features the essentials for any mini split system. With a variety of options available, you can choose the components that best suit your needs and budget. Our Components Category has everything you need to create a great system.
Displaying
25-48
of
141
results
Results per Page:
Sort by:
What Are the Mini Split Components?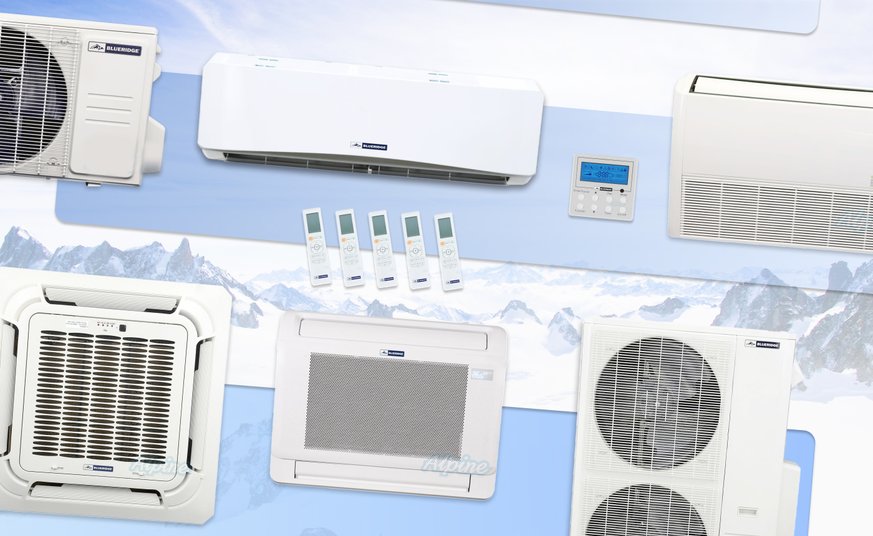 Anyone thinking about investing in a ductless mini split system for their heating and cooling needs will want to familiarize themselves with the various components of these air conditioning systems.
Though ductless mini split systems are far less complicated and cumbersome than the traditional central forced air systems that most of us have grown used to, mini splits still have components that are unique to them and are worth knowing about before you make your final decision as to which mini split system is right for you.
The Outdoor and Indoor Units
A mini split is made up of two distinct parts, the outdoor unit and the indoor unit.
Outdoor and indoor units are the main components of a ductless mini split system, and both play a vital role in a home or building's heating and cooling system.
It's important to note that -- while most ductless mini split systems will only have one outdoor unit --the size of your space and your heating and cooling needs will dictate how many indoor units you will need to install.
The outdoor unit, also known as the condenser or heat pump, is a crucial part of the mini split system.
The outdoor unit's primary function is to provide the heat exchange process that facilitates efficient heating and cooling.
Within the outdoor unit, the compressor plays a pivotal role by compressing and circulating the refrigerant gas, which is essential for the heat transfer process.
As the refrigerant circulates between the indoor and outdoor units, it alternates between gas and liquid states, absorbing and releasing heat to achieve the desired indoor temperature.
The condenser, located within the outdoor unit, is responsible for dissipating the heat collected from the indoor air.
This allows the refrigerant to release the absorbed heat and transition back to its gas state, ready to repeat the cycle. The efficient functioning of the compressor and condenser is crucial for maintaining the optimal temperature balance within the indoor spaces.
An indoor unit is the other key component of a ductless mini split system, and it serves as the primary interface for delivering conditioned air to the indoor spaces.
Unlike traditional heating systems and cooling systems that rely on ductwork to distribute air, a ductless mini split system uses individual indoor units strategically placed throughout the building.
Each indoor unit is responsible for maintaining the desired temperature and comfort level in its designated area.

The indoor unit consists of several important components:

Evaporator Coil: This coil is responsible for absorbing heat from the indoor air in cooling mode and releasing heat in heating mode.

Blower Fan: The blower fan circulates the conditioned air throughout the room, ensuring even distribution of warm or cool air.

Air Filter: The air filter helps improve indoor air quality by trapping dust, allergens, and particles from the air as it passes through the unit.

Control Panel: The control panel allows users to adjust settings such as temperature, fan speed, and mode (cooling or heating). Some models also come with remote control or smart capabilities for convenient operation.

Air Louvers: Air louvers can be adjusted to direct the airflow in different directions, ensuring optimal air circulation and comfort.

The indoor unit works in conjunction with the outdoor unit (condenser/heat pump) to provide effective heating and cooling.

In cooling mode, the indoor unit absorbs heat from the indoor air and transfers it to the outdoor unit for dissipation. In heating mode, the process is reversed, with the indoor unit absorbing heat from the outdoor air and releasing it indoors.
What Type(s) of Indoor Air Handling Unit Should I Choose?
When it comes to distributing conditioned air, the way in which an indoor air handling unit is designed will not make a big difference in quality or efficiency, but it will make a big difference in the aesthetics of your room and maybe different levels of comfort.
Having different styles of indoor mini split components means that each indoor unit can be strategically placed in a space to ensure that occupants experience the desired level of comfort, regardless of whether they are in the living room, bedroom, or office.
It also means that certain looks can be achieved and more customization can be possible.
Most reputable and established manufacturers, like what you'll find with Blueridge mini split systems, should be able to offer you the following type of indoor air handling units:
Wall-mounted units are the most common and versatile option. They are installed high on the wall and provide effective airflow in a downward direction. Their sleek design blends well with various interior styles, and they are particularly well-suited for bedrooms, living rooms, and offices.
Ceiling cassette units are designed to be recessed into the ceiling, creating a less obtrusive appearance. They deliver air evenly across the room and are often used in spaces with limited wall space or architectural constraints.
Floor-standing units are placed at ground level and are useful for providing airflow closer to the floor. These units are suitable for areas where wall or ceiling installation is challenging, such as rooms with large windows or limited wall space.
In certain circumstances, a ducted indoor unit can be used. This unit is concealed within the ceiling or floor, with the conditioned air distributed through concealed ductwork as well. Ducted units are ideal for situations where aesthetics take precedence, as they offer a more discreet appearance while still delivering all the benefits that a ductless system does.
The Installation Benefits of Mini Split Components
When it comes to installation and maintenance, ductless mini split systems offer distinct advantages over traditional HVAC systems.
The installation of ductless components is notably simpler and less invasive compared to all that is entailed in installing distribution ductwork for a traditional central air conditioner system.
When it comes to installation and maintenance, ductless mini split systems offer distinct advantages over traditional HVAC systems.
This streamlined installation process translates to reduced labor costs and minimal disruption to a home or building's structure.
Another notable advantage is the independence that installing ductless systems offers to customers.
With proper instruction, many homeowners and business owners can perform their ductless mini split's installation themselves.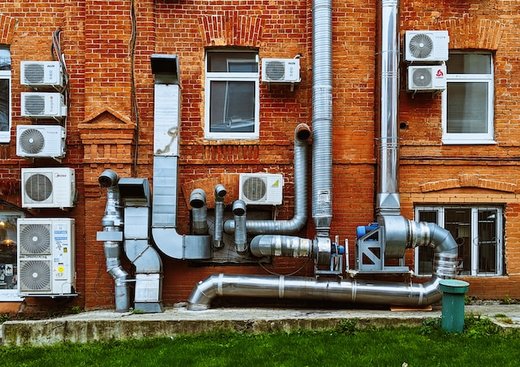 For those seeking professional installation, there are experienced technicians available who specialize in ductless systems, ensuring a smooth and efficient setup.
Maintenance of ductless mini splits is also quite straightforward. Regular cleaning of air filters and occasional coil cleaning are the primary maintenance tasks.
Again...a good quality and well-respected mini split manufacturer will always provide detailed instructions on installation and maintenance routines, thus ensuring the system's longevity and efficient operation.
The Installation Benefits of Mini Split Components
When you are ready to purchase your ductless mini split, let Alpine Air help you make the final decision as to which components are going to work best for your space, your lifestyle and your budget.
With a strong track record of delivering high-quality products, Alpine has become synonymous with reliability and innovation when it comes to all things HVAC-related. Our commitment to customer satisfaction is reflected in our extensive range of components, including outdoor units, indoor units, line sets, and accessories.


Shop Ductless Mini-Split Systems
Single or Multi-Zone Systems Available
Shop Now