Qualifies for Govt. Money
Total Cooling Capacity
Indoor Air Handler Type(s)
Indoor Unit(s) Capacity
Multi Zone Mini-Split Series
SEER
Heating Seasonal Performance Factor
ENERGY STAR® Certified
Customer Reviews
Watch Real Customer

Testimonial Videos
Dual Zone Mini-Split Systems
A Two Zone Mini Split HVAC system is a great way to control the temperature in multiple rooms, such as in small homes, apartments, and offices. It consists of an outdoor unit and two indoor air handlers. With advanced features such as programmable settings, energy-efficient operation, and whisper-quiet noise levels, these systems provide optimal comfort and savings.
Displaying
25-48
of
306
results
Results per Page:
Sort by:
What is a Two Zone Mini Split?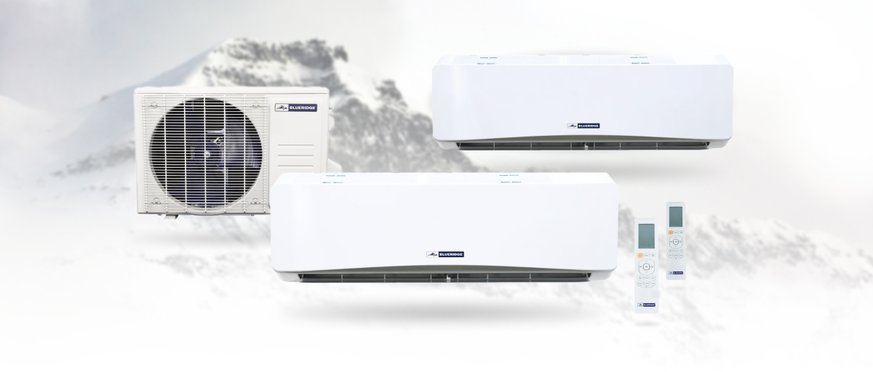 A dual zone mini split falls under the umbrella of multi-zone systems, which consist of one outdoor unit (or heat pump) connected to multiple indoor units (or air handlers.)
The biggest difference between a dual zone system and a single zone system is that single zone systems have only one outdoor unit (condenser) connected to just one indoor unit (air handler.)
Each air handler in multi zone systems occupy a different area or "zone" within the same home, building or structure.
It is most common for a two zone mini split system to be used in two rooms of a house or building.
That said, two zone mini split systems are also ideal for any space that may need multiple units, like an odd-shaped room, a warehouse, or an open floor plan home.
What are the Best Features and Biggest Benefits of Ductless Multi Zone Mini Split Systems?
Multi zone systems have become popular for many reasons...and the list keeps growing!
Multi zone mini splits cost less than modifying or replacing existing ducted equipment.
Installation of multi zone systems is very straightforward (90% DIY if you are handy!)
The year-round energy efficiency of multi zone systems = lower energy bills.
Whisper-quiet operation is a perk of mini splits.
Multi splits have independent climate control: set each zone or room independently and according to the occupancy or personal preference of the people in the room.
WiFi connectivity and smartphone / smart home hub compatibility is a huge plus of dual zone mini splits.
With five indoor unit (air handler) types, you can select the perfect style for each zone or room in your dual zone system. (To learn more about air handler options, read our post "A Quick Guide to Mini-Split Air Handlers.)
What are the Most Common Uses for Multi Zone Systems?
With so many different styles and an impressive amount of versatility, you will find that the ways in which you can use a dual zone mini split system are practically limitless.


Here are some of the most common uses for our units:
One of the most overlooked uses for two zone mini splits is large rooms (600 hundred square feet and up) as well as rooms that have an unusual shape or extra high ceilings.

While manufacturers make single zone mini splits in sizes up to 60000 BTU to accommodate large spaces, here at Alpine we have found that those systems typically perform better in a commercial setting, such as a plant nursery or an extra large warehouse.
To better mix the air in a larger residential space (such as a great room or an open kitchen/dining/living room) we recommend two wall mount inside units (air handlers) to be positioned on opposite sides of the space.
While most rooms are rectangular, there are certain instances where an unusually shaped area can compromise the airflow.

Take, for example, an L-shaped garage or a primary bedroom with an adjacent reading nook or dressing area.
When you choose a single zone mini split system, portions of the room that are furthest from the air handler may not achieve or maintain the desired comfort level.
Not only that, but heating and/or cooling a tucked-away corner or reading nook will also be hard for a single zone mini split to handle.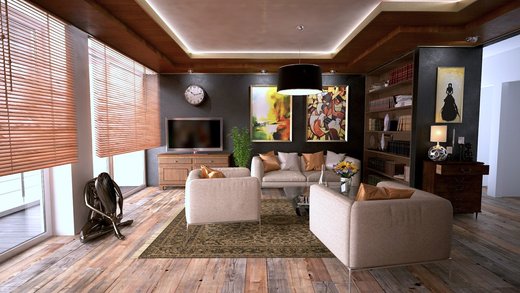 In situations like these, installing a two zone mini split system will ensure a more even distribution of airflow and comfort level throughout the entire space.
Studies show that a good night's sleep is critical to our health and well-being. Perhaps this is why two-zone mini splits are often chosen for bedrooms.
By allowing independent temperature control in different zones, multi zone systems ensure that bedrooms remain at the ideal sleeping temperature, promoting better sleep quality.
With a two zone mini split, individuals can customize the comfort of their bedrooms while minimizing disturbances associated with traditional central systems that attempt to regulate the temperature throughout the entire home.

The choice of a two zone mini split underscores the recognition of sleep's significance and the commitment to providing an environment that nurtures both relaxation and overall wellness.
Find your perfect sleeping temperature regardless of the weather outside or the climate in the rest of your home.
A two zone mini split would be a welcome addition to a small, one-bedroom home of approximately 750 square feet or less.
Because these systems are tailored to offer exceptional flexibility and efficiency, multi zone systems become an ideal fit for intimate living environments.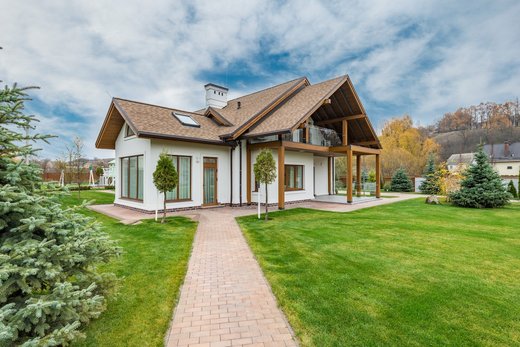 With two distinct climate zones, occupants can fine-tune the temperature in various areas, ensuring optimal comfort without the need to heat or cool the entire space all at once.
This precision not only optimizes energy consumption but also grants residents the luxury of maintaining the perfect temperature in the bedroom while efficiently conditioning the adjacent living areas.
In residences where every square foot matters, a 2 zone mini split will quickly prove its worth by providing tailored comfort solutions that align perfectly with the dimensions and lifestyle of the space.
Want to add year-round comfort to your urban apartment or rustic getaway cabin? Install a higher capacity air handler in the common living area(s) and a smaller unit in the bedroom.
Another Option for Unique Spaces: A Concealed Duct Unit
As you can see, dual zone mini split systems are great options for spaces that have some unique needs.
Another possible option for your more unique-type situations may be a concealed duct indoor unit.
Concealed duct units are a perfect fit for homes that have areas that are often cut off from airflow by traditional units.
For example, a one-bedroom, open-plan condo may be well-served by two classic wall mounted units.
However, a historic, one-bedroom bungalow of the same size might benefit from a classic wall mount air handler in the shared space and a concealed duct unit serving a tucked-away bedroom, an enclosed kitchen, or a hidden bathroom.

No matter what your space size or dimensions, Alpine has a dual zone mini split that is going to be right for you.

To find out which air handler style is going to work best for you, see our quick guide or chat with one of our knowledgeable team members today.
Does One Size Fit All? A Mini Split Sizing Guide
Ductless air conditioners are rated in tons and measured in BTUs (British Thermal Units) which is a measurement of heat).
In HVAC lingo, "tonnage" refers to the amount of heat (in BTUs) an air conditioning system can remove from a space in one hour.
For example, a 1-ton mini split will remove 12000 BTU of air per hour in cooling mode or add 12000 BTUs when heating the area.
When shopping for a mini split air conditioner, you'll see these terms used interchangeably:
| 1.5 ton mini split | 2 ton mini split | 2.5 ton mini split | 3 ton mini split | 3.5 ton mini split | 4 ton mini split |
| --- | --- | --- | --- | --- | --- |
| 18000 BTU | 24000 BTU | 30000 BTU | 36000 BTU | 42000 BTU | 48000 BTU |
This guide can help you start to understand what type of mini split system is going to work best for your space and how much cooling power you will need.
Here are some steps that will also help:
Step 1: Know Your Square Footage
Knowing your square footage is the first step in finding the right size mini split heat pump. (Multiply the length x the width of the room to get the square feet.)
This information will give you a rough estimate of how many tons of cooling power (or how many BTUs) it will take to condition your space.
If you plan to put the air handlers for your dual-zone mini-split in two separate rooms, then you'll need to consider the square footage of each room individually.
If the two rooms differ significantly in size, you might need two air handlers of different sizes to condition each space.
You'll also want to think about this if you are installing a 2 zone system in an irregular-shaped room, such as an L-shaped garage, or master bedroom with a dressing area or reading nook.
In this scenario, the smaller or narrower area may need a lower-capacity air handler, while the larger or wider section may require a larger unit.
Step 2: Consider Other Factors
Other important factors, such as ceiling height, number of windows, insulation level, and the climate in your region should all be considered when sizing your system.

Our handy Ductless Mini-Split System Selector takes these factors and more into account.
Once you decide on the space you wish to heat and cool with a multi zone system, reach out to one of the HVAC experts at Alpine. We want you to love your purchase!
How Hard is it to Install a Ductless Mini Split System?
A ductless system is far easier to install than a traditional HVAC system. Many of our customers complete 90% of the installation themselves.
The user-friendly nature of ductless systems stems from their streamlined design, which eliminates the need for extensive ductwork and complex modifications.
The absence of ducts, combined with the system's modular components, allows for straightforward mounting of indoor units and connection to the outdoor unit.
As a result, people with basic handy skills can often take charge of the installation process which will help them save time and save money while ensuring a smooth transition to a highly efficient and comfortable heating and cooling solution.
And, if installing a mini split system is not for you, we can help you in your area.

Shop Ductless Mini-Split Systems
Single or Multi-Zone Systems Available
Shop Now
Why Choose a Blueridge Mini Split from Alpine?
Here at Alpine Home Air Products – America's first online HVAC company – we've been making customers warmer and cooler since 2002!

Whether you choose the wall mount, the ceiling cassette or one of our other popular styles of mini split indoor units, we can promise you top-quality products at low prices with fast, free delivery.

The absence of ducts, combined with the system's modular components, allows for straightforward mounting of indoor units and connection to the outdoor unit.
They also have the highest online product ratings of all mini split brands.
When you purchase a Blueridge mini split from Alpine,
Here's what you'll get:
Wholesale pricing
Fast, Free shipping
The outstanding Blueridge Ductless Mini-Split Warranty
Alpine's Premium Guarantee: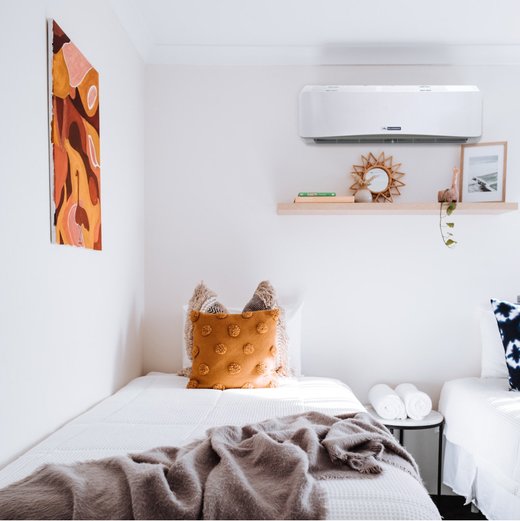 If you're ready to put an end to heating and cooling frustrations in your home or business, call, email or LiveChat with us today.
We can't wait to show you what Alpine can do for you!