Qualifies for Govt. Money
Total Cooling Capacity
Indoor Air Handler Type(s)
Single Zone Mini-Split Series
Voltage
SEER
Product Type
ENERGY STAR® Certified
Customer Reviews
Watch Real Customer

Testimonial Videos
Single Zone Mini-Split Systems
A Single Zone Mini Split HVAC system is an efficient and cost-effective way to control the temperature in a single room or area, such as an apartment, bedroom, or office space. This type of system features a compact outdoor unit and a sleek indoor unit, connected by a small conduit.
Displaying
121-137
of
137
results
Results per Page:
Sort by:
The Single Zone Mini Split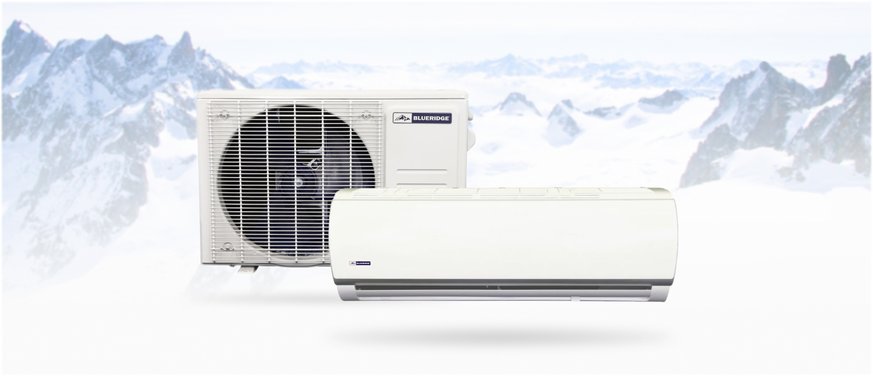 If you're looking for a way to provide air conditioning and/or heat to an interior space without having to rely on ductwork, a Blueridge single zone ductless mini split may be the perfect solution for you.

In the simplest terms, Blueridge mini splits provide air conditioning and heating to an interior space without the use of ductwork, which can be hard to repair, hard to maintain, and sometimes not even in existence.
These convenient systems consist of an outdoor unit (usually referred to as a condenser or mini split heat pump) which is connected to one or more indoor units (usually referred to as air handlers.)
What's the Difference Between the Single Zone and Multi Zone Mini Split?
While both the single zone and the multi zone mini split are great ways to increase your home or office's energy efficiency while also cutting down on your heating and cooling costs, there are different reasons to consider each.
A single-zone ductless system can cover one room with a single air handler.
A multi-zone system can cover a number of rooms, each with its own air handler.
Regardless of which type system you need, both single zone and multi zone mini split systems are connected to one outdoor unit (the condenser.)
How Do I Know How Many Inside Units I Need?
Figuring out how many inside units (air handlers) you need to heat or cool your space to a temperature you want doesn't have to be hard.
Here's an easy-to-follow guide
Our smallest one room air handler can provide 6,000 BTU units, which can cover a 150-250 square foot room (usually a bedroom, office or small play space.)

Our largest one room air handler can provide 60,000 BTU units, which can cover a 2,500 square foot room (usually a large commercial setting.)
Creating a customized multi zone system for your home, office or recreational area can offer climate control throughout an entire space, even if there are several rooms that need to be considered.
When creating a multi zone system, each inside unit (air handler) will be appropriately sized to the space it needs to heat and/or cool.
Why You Should Be Wary of Traditional Mini Split Sizing Charts
While many generic BTU sizing charts will recommend larger single zone systems for many residential needs, our experience has shown that larger rooms over 600 square feet may be better served by a 2 zone mini split.
By dividing the required BTUs of a larger space between two air handlers, a dual zone system will be better able to mix the air and maintain climate control throughout the room.
If you have any questions about how many or what type of mini split system is going to be right for you, please reach out to one of our experts today.

After we ask you a few questions about your space, room size, ceiling height and what types of purposes you want your ductless mini split to serve, our knowledgeable team will be able to steer you in the right direction and answer more of your questions as well.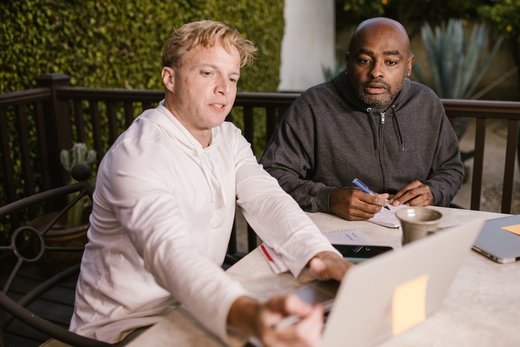 What Are Some of the Biggest Benefits of a Single Zone Mini Split?
Are you still not sure if a single zone mini-splits is right for you? Let's recap some of the biggest benefits of these systems:
Lower cost than modifying or replacing existing ducted equipment
Straightforward installation (you can even do-it-yourself if you are handy!)
Year-round energy efficiency (which then equals lower energy bills)
Whisper-quiet operation (most of the time you won't even know it's there!)
Independent climate control (heat and cool the space you need, when you need it)
WiFi connectivity and smartphone / smart home hub compatible
Plenty of style choices and mounting options for your mini split indoor units to suit the look of your space and optimize comfort
What are Some of the Favorite Uses for Single Zone Mini-Splits?
A single zone ductless air conditioner is a simple solution for a wide range of applications.
These units can serve as a room's primary source of heating and cooling or provide supplemental temperature control when and where it's needed.
Here are a few common reasons people invest in ductless mini split products:
1. They love hanging out in their garage or shed
Suppose you want to convert your attached or detached garage or freestanding shed into a livable space–perhaps a home gym, game room, or workshop.
Now, thanks to Blueridge mini split products, there is a way to obtain a comfortable temperature in those spaces, making sure that you and your guests are comfortable, no matter what mother nature has in store.
Suppose you want to convert your attached or detached garage or freestanding shed into a livable space–perhaps a home gym, game room, or workshop.
(Side note: For extreme climates, we recommend a 4 or 5 series Blueridge mini split.)
For more information on how to properly size a mini-split for a garage or similar structure, see our article: "How to Choose the Right Mini-Split for Your Garage," or reach out to one of our HVAC experts before you choose.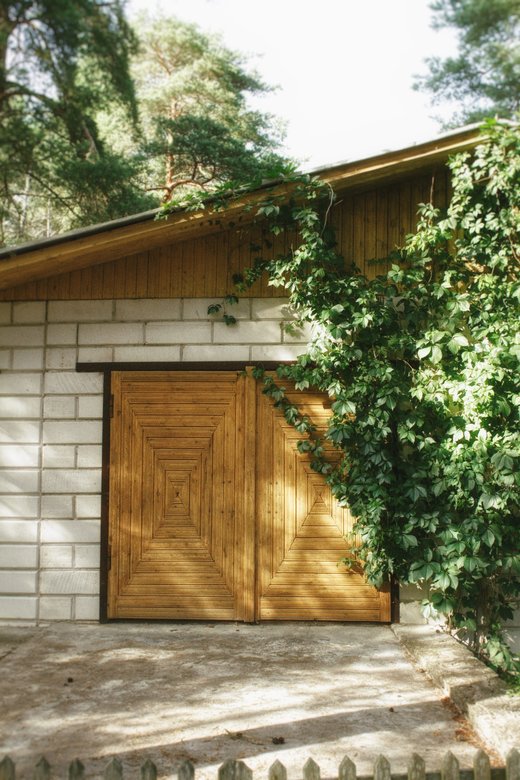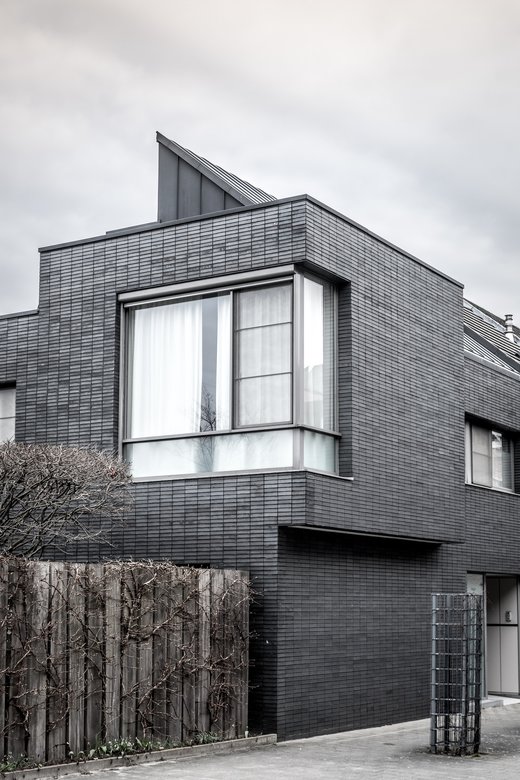 2. They've added a room addition and it's a challenge to keep it at a comfortable temperature
People commonly use mini splits to supplement air conditioning and heat after they've added a room addition to their home.
In many cases, an existing conventional HVAC system won't have the capacity or duct design to cover the needs of an additional room.
And not only that, but a single room ductless mini split air conditioner can make for a versatile, efficient, and easy-to-install solution without putting extra stress on your existing system (or a bigger price tag on the project!)
We know that in large and multi-story homes, temperatures can vary significantly from one part of the house to another. It can be difficult to perfectly balance an already-existing central air system to work optimally in both heating and cooling seasons.
As a result, you might end up with a bedroom that is always hotter than the rest of the home, or a basement office space that requires you to wear a sweater, no matter how comfortable the rest of the house is.
In cases like these, a single-zone ductless mini-split can go a long way in helping to control the temperature for a particular problem area.
It's a comfort solution that can transform sleep quality, end family arguments and decrease utility bills...all positive outcomes that few of us are going to argue with!
The Right Sizing Chart to Use
Mini-split air conditioners are rated in tons and measured in BTUs (British Thermal Units), a universally understood measurement of heat.
In HVAC lingo, "tonnage" refers to the amount of heat (in BTUs) an air conditioning system can remove from a space in one hour.
For example, a 1-ton ductless mini split will remove 12000 BTUs of air per hour.
So -- a 1 ton mini split is equal to 12000 BTUs.
The first step in finding the right size mini split for your space is knowing the square footage you want to be able to heat and/or cool.
Knowing the square footage will help give you a rough estimate of how many tons of cooling power (or how many BTUs) it will take to condition - or cover - your space.
Do You Think a Ductless Mini Split is the Right Choice for You?
If you are ready to reap the benefits of a ductless mini split system, then go ahead and reach out to our team of top experts today.

And, if you are a do-it-yourselfer, our Blueridge mini split systems are made for you!
It's a proven fact that ductless mini splits are far easier to install than traditional HVAC systems.
In fact, most of our customers complete 90% of the installation themselves -- and the handiest among them choose a single-zone DIY mini split, which allows them to complete the entire project on their own.

No matter what route you take, you will soon be happily enjoying all the perks your new Blueridge ductless mini split has to offer.

Shop Ductless Mini-Split Systems
Single or Multi-Zone Systems Available
Shop Now
Why Choose a Blueridge Mini-Split from Alpine?
Here at Alpine Home Air Products -- America's first online HVAC company -- we've been making customers happy since 2002!
We think the answer is easy.
At Alpine, we offer top-quality products at low prices with fast and always free delivery.
Our personalized customer service (with thousands of 5-star reviews and an A+ rating from the BBB) and unlimited technical support set us apart from the competition.
Blueridge ductless mini-splits -- Alpine's exclusive brand -- are made to our specifications by the world's largest, most reputable HVAC manufacturers.
They also have the highest online product ratings of all mini-split brands.
Here's what you'll get:
Wholesale pricing
Fast, Free shipping
The outstanding Blueridge Ductless Mini-Split Warranty
Alpine's Premium Guarantee: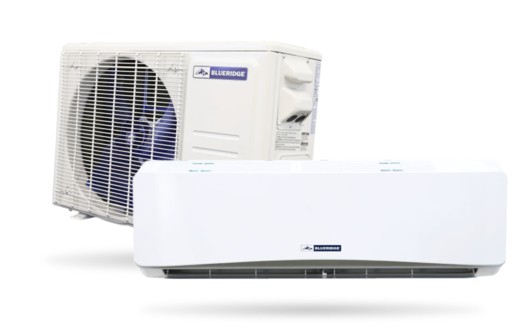 Do you still have questions about finding a single zone ductless mini split system that is right for you?
Our team is here to help!