2.5 Ton Heat Pump, 2.5 Ton High Efficiency Multi-Positional Air Handler, 16.5 SEER / 15.4 SEER2 Split System Kit
2.5 Ton Heat Pump, 2.5 Ton High Efficiency Multi-Positional Air Handler, 16.5 SEER / 15.4 SEER2 Split System Kit
Model:
Blueridge BHP17L30P-BE5E30MA4X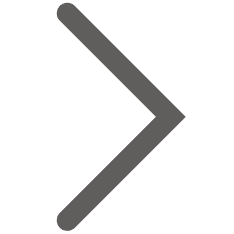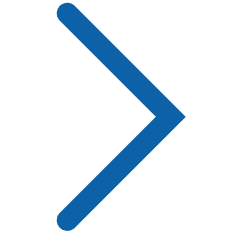 Actual product may vary from photos.
Model:
Blueridge BHP17L30P-BE5E30MA4X
In Stock and Ready to Ship
If ordered by 1PM CST M-F, ships same day. All items on your order must be in stock for same-day shipping.
highlights
When you consider a Blueridge system, quality and value are a given. You're getting peace of mind with great features and a smart design—and best of all, you get it right now. When you think about everything Blueridge delivers, your decision is easy. With Blueridge, all your heating and cooling questions are answered. The performance and reliability you want are right here, and ready to go to work.
Blueridge heat pumps are built in North America for an unbeatable combination of quality and price. They provide highly efficient, powerful cooling, during hot weather, and when the weather turns cold, onboard technology reverses the refrigerant cycle to provide heat, and at a fraction of the cost of many alternative heat sources.
This system consists of a heat pump and matching air handler. They are designed to work together and are rated at 15.4 SEER2 efficiency. Blueridge heat pumps and air handlers are designed with reliability, ease of maintenance and installation in mind.
In most parts of the country you will need to install a heater coil in the air handler for auxilary heating during the coldest times of the year. The matching heater coils, line sets, and other install components are in accessories section below.
We design our system bundles to provide homeowners and contractors with a new HVAC system in one simple purchase. If you'd like help picking out the best option for your needs, give us a call at 1 800 865 5931. Our design consultants have had extensive training and years of hands on experience helping homeowners select the right equipment for nearly any application. If you have any questions, concerns or just need some guidance, please get in touch with us. We're here to help.
Heat Pump Standard Features:
High-efficiency scroll compressor

R410A refrigerant

Grommet mounted compressor for quiet operation

Internally protected against high temperature motor overload conditions

Full metal louvered panel with 2 screws to remove for ease of coil cleaning and service

Corner-mounted controls for easy service

Baked polyester paint finished over galvanized steel for maximum durability

External gauge ports for easy service

Removable service panel for internal access

Omniguard™ total corrosion protection technology designed coil

Enhanced tube-and-fin coil design featuring MHT™ Technology

Lanced fins for maximum heat transfer

Factory tested for leakproof construction 

Raised coil prevents debris from impeding airflow

Factory installed high and low pressure switches

Thread-on pressure switches with Schrader core for simple, quick replacement

Factory installed filter drier

Fan orifice for smoother airflow and sound level reduction

Charged for 15 feet of line set

Discharge muffler for quiet operation

Quiet Shift™ capable to reduce noise during defrost
Air Handler Features:
Efficient Multi-Speed blower motors

Standard transformer and blower relay

Field installed 5 - 15kW electric heat kits with easy plug connections

Blower time delay for increased efficiency

Sleeves on distributor tubing to protect tubes

Total corrosion protection coil

Enhanced tube-and-fin coil design

Lanced fins for maximum heat transfer

Factory leak tested and pre-charged with nitrogen holding charge

1 piece design

Smaller profile for tight application areas

Multi position - Factory ready for upflow, downflow, and horizontal left/right applications
These components were selected by HVAC specialists to maximize their performance and efficiency. This system is certified under AHRI # 210904800 to give you 15.4 SEER2
Please note that this heat pump comes pre-charged with R-410A liquid refrigerant and by Federal law cannot be released to the atmosphere. You can purchase this equipment without being EPA certified, and if you are mechanically inclined you may perform about 90% of the equipment installation yourself. However we strongly recommend to have a professional heating/cooling contractor do the final part of the installation including managing the refrigerant. An HVAC contractor has the tools and know-how to do this work. Also, having a contractor perform the final startup and inspection of this heat pump validates your warranty with Alpine.
Click the links below to check each components' specifications and documentation.
This system includes: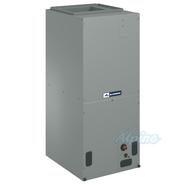 BE5E30MA4X
2.5 Ton
High Efficiency Multi-Speed Blower
W 18 1/2 x H 47 x D 22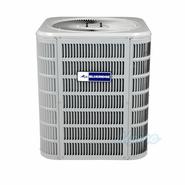 BHP17L30P
2.5 Ton, 15.4 SEER2 Heat Pump
R-410A Refrigerant
W 28 1/4 x H 33 x D 28 1/4
WARRANTY
10 year limited warranty with online registration
5 year limited warranty without online registration
Specs
AHRI#
210904800
Qualifies for Govt. Money
South US: Up to $2,000
Heating Capacity
26600 BTU
Approved for US Region(s)
North / Southeast / Southwest
System Type
Heat Pump and Air Handler
Total Cooling Capacity
2.5 Ton(s)
Cooling BTUs
28200 BTU
Configuration
Downflow / Horizontal / Upflow
Blower Type
High Efficiency Multi-Speed
Cabinet/Chassis Size
Bc
Energy Efficiency Ratio 2
12.5 EER2
Energy Efficiency Ratio
13.0 EER
SEER2
15.4 SEER2
SEER
16.5 SEER
Heating Seasonal Performance Factor 2
8.0 HSPF2
Heating Seasonal Performance Factor
9.8 HSPF
Compressor Warranty
10 Years With Online Registration
Parts Warranty
With Online Registration 10 Years
Accessories
Enjoy free shipping on any accessories purchased with the Blueridge BHP17L30P-BE5E30MA4X.
Required Components for Installation
AC Installation Supplies
Air Conditioning System Protectors
Condensation Control
Downflow Kits
Duct Sealant
Electronic Air Cleaners (Better)
Equipment Supports
Hard-Start Capacitors
Heater Coils
Media Air Cleaners (Good)
Mini-Split System Accessories
Outdoor Pads & Brackets
Return Air Plenums
Sheet Metal Transition Kits
Standard Split System Line Sets
Steam Humidifiers
Thermostats
Tools
Ultraviolet Purifiers & Replacement Parts
Documents
Reviews
Let's Talk