The
Blueridge Hyper Heat
18,000 BTU 20 SEER Ultra Efficient Ducted Heat Pump/Air Handler System
is a high performing, versatile, and simple heating and cooling product. This is a heat pump that can cool better than most air conditioners, heat better than virtually any other heat pump, compete with traditional furnaces in cold weather, and reduce energy consumption thanks to its sophisticated internal controls. It even comes with new technology that makes HVAC installation faster and simpler than a traditional heat pump. These models are designed to run consistently at low output levels to maintain optimal temperatures in your space but can ramp up their output as needed. This type of operation also enhances airflow through your structure, greatly improves efficiency, optimizes air filtration (especially if paired with a media or electronic air cleaner), and does a better job dehumidifying when in cooling mode than nearly any other type of cooling system.
---
System Features
---
Inverter Compressor
Designed to run only as hard as needed to maintain optimal temperatures in your space while minimizing electrical consumption.
Variable Speed Blower
Provides even air distribution throughout your home to optimize comfort.
Energy Efficient
Experience the right airflow volume in each space with a unit that automatically adjusts based on the ducting length.
Quiet Operation
Create more peaceful, comfortable spaces with ultra-quiet operation that reduces noise pollution.
Hyper Heat Technology
Heat pump designed to operate at outdoor temperatures as low as -22 ºF, out performing most convential systems.
Easy & Flexible Installation
Install the unit vertically or horizontally for multi-directional air flow possibilities and increased flexibility.
Third-Party Thermostat Compatibility
Experience seamless integration — without extra kits — with a built-in 24V interface that's compatible with third-party thermostats.
---
This System Includes*
---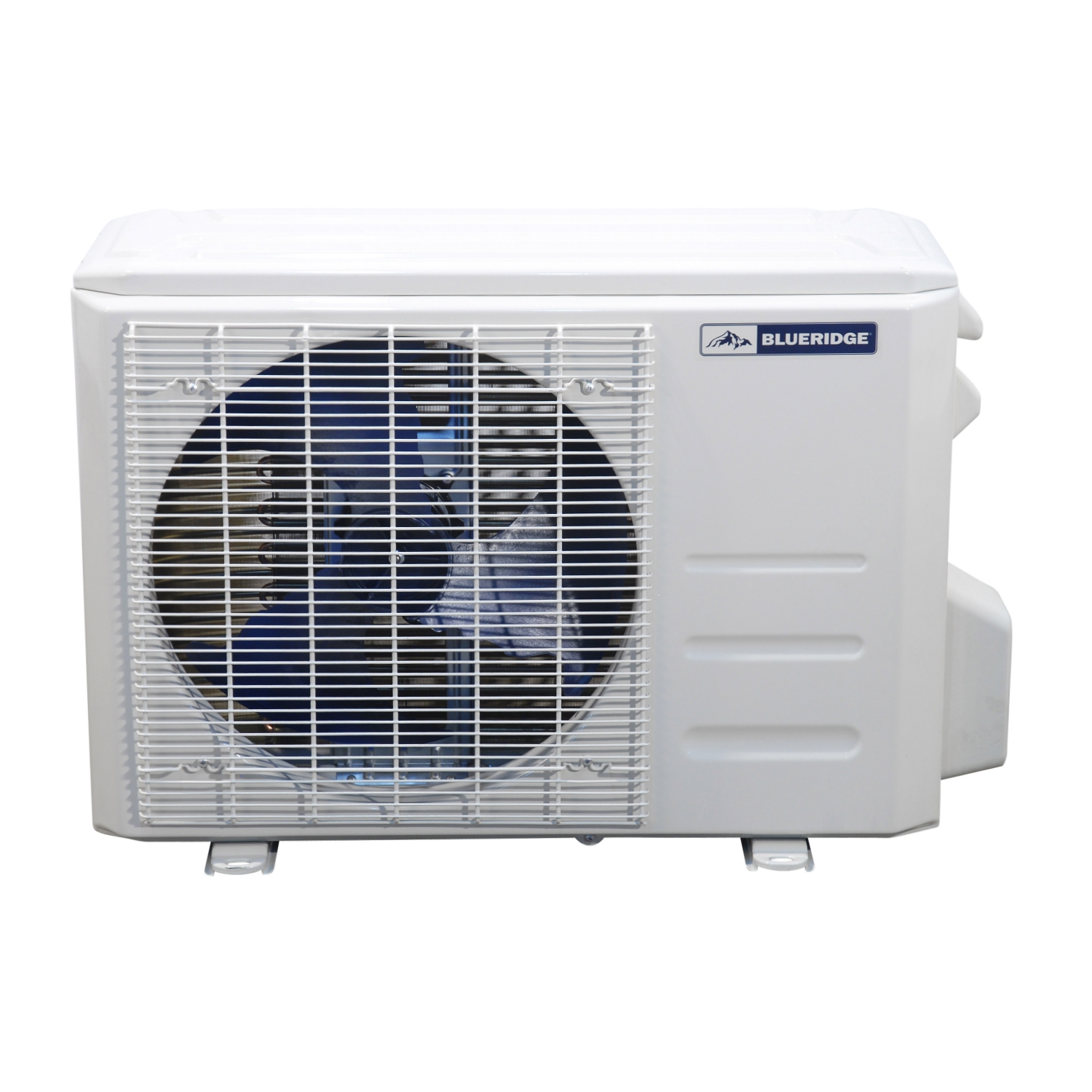 Blueridge BMAH1820C x1
18,000 BTU 20 SEER Hyper Heat Inverter Outdoor Condenser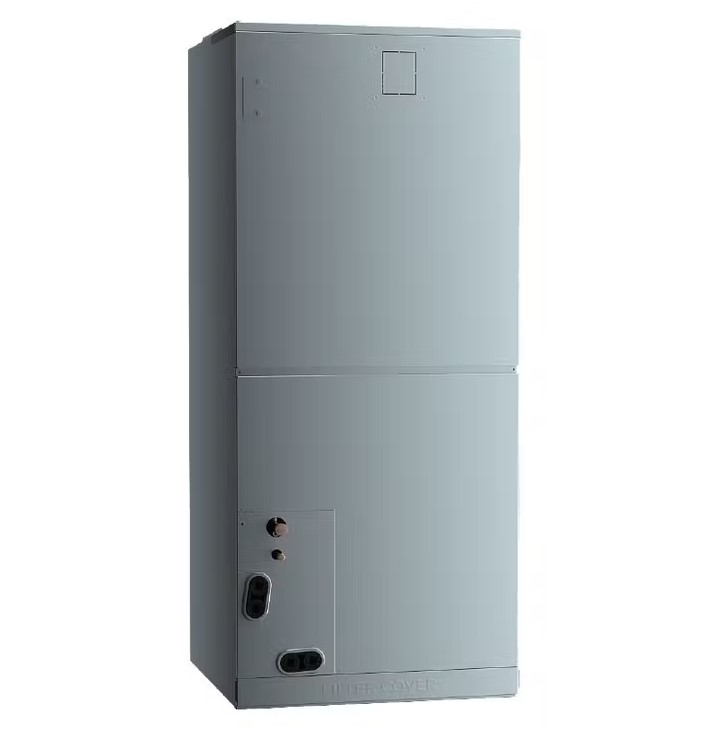 Blueridge BMAH1820I x1
18,000 BTU 20 SEER Air Handler Unit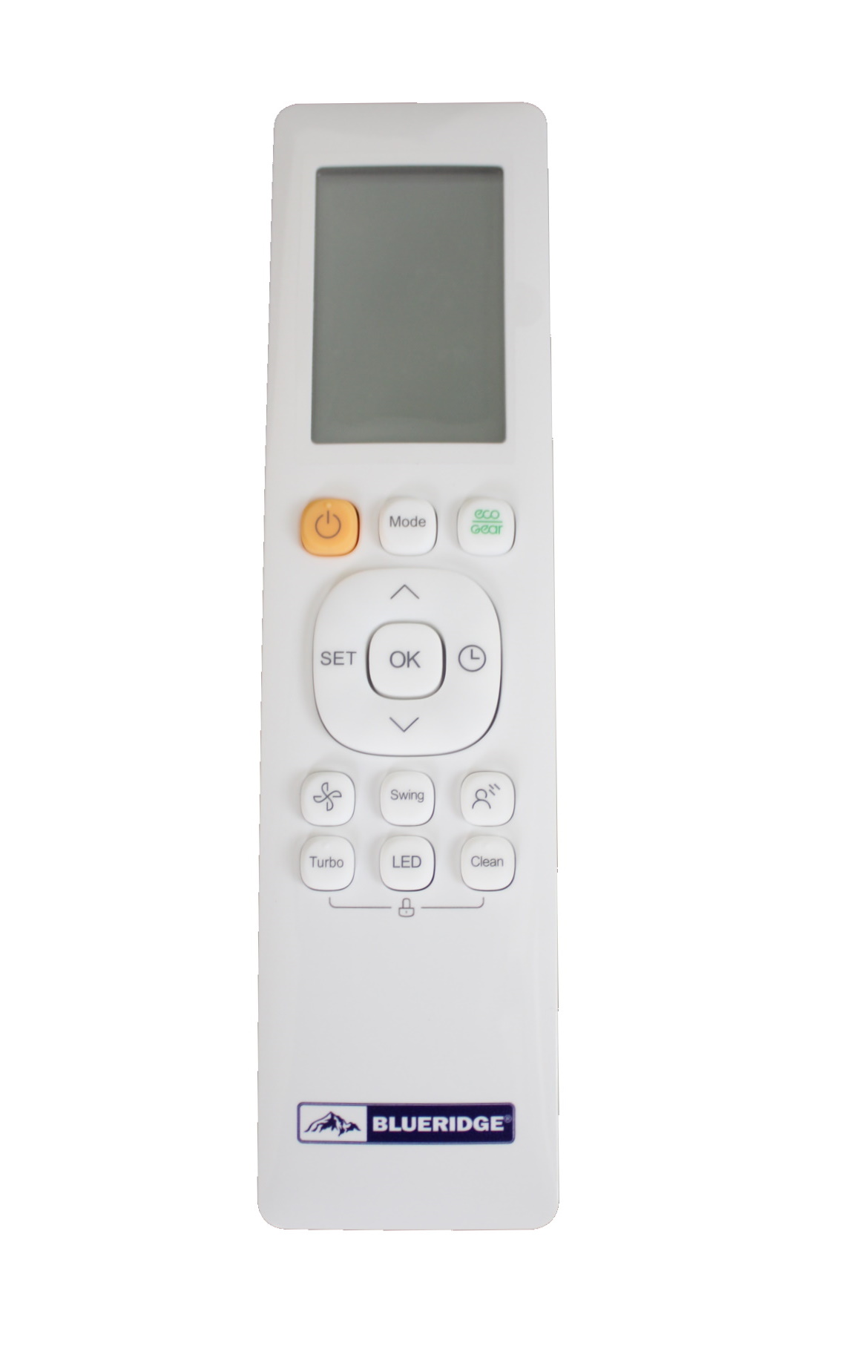 Blueridge 17317000A63536 x1
Remote controller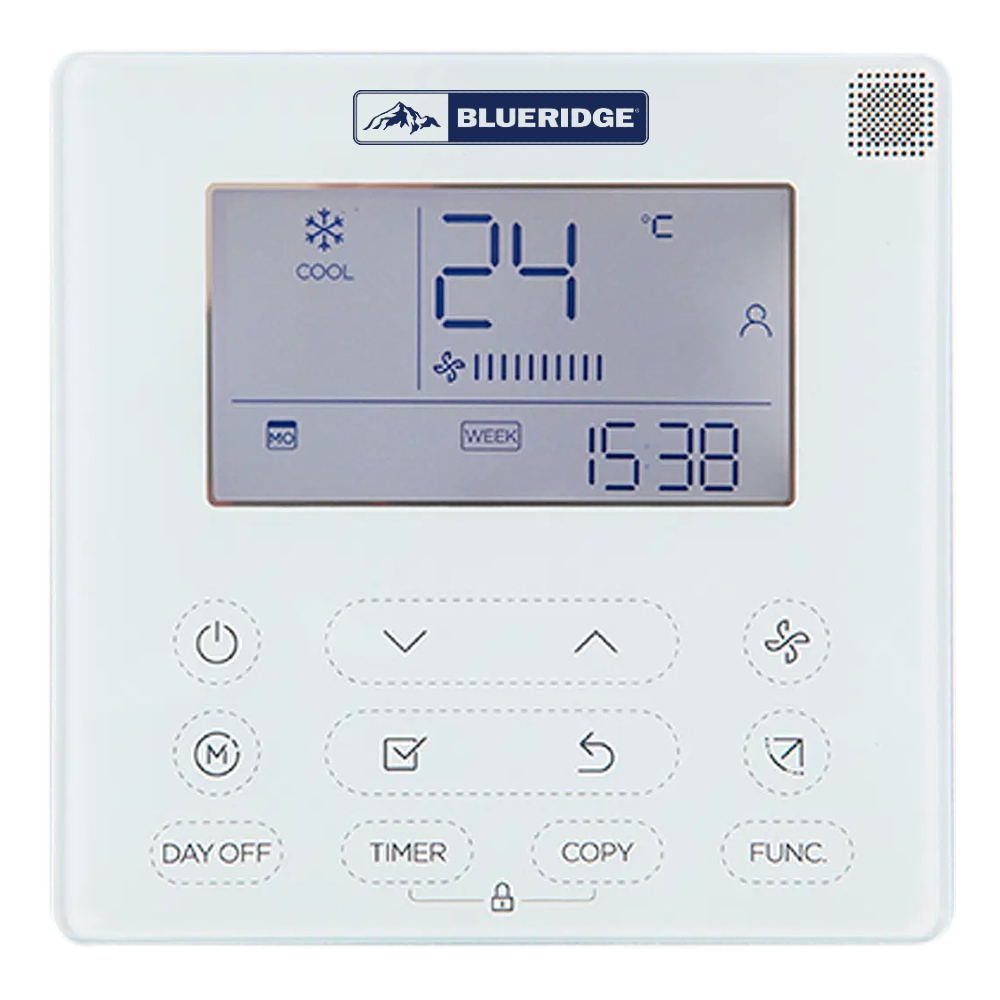 Blueridge 17317100006495 x1
Wired controller