18,000 BTU 20 SEER Ultra Efficient Ducted Heat Pump/Air Handler System KIT
18,000 BTU 20 SEER Ultra Efficient Ducted Heat Pump/Air Handler System KIT
Model:
Blueridge BMAH1820 KIT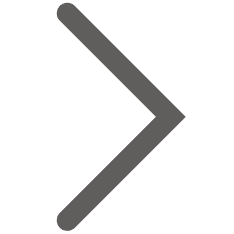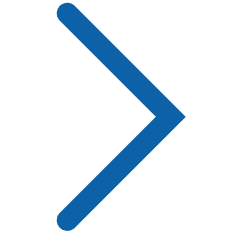 Actual product may vary from photos.
Model:
Blueridge BMAH1820 KIT

Provides heating and cooling

Whisper quiet indoors and outdoors

Sips electricity for low utility costs

Simple installation + friendly tech support available
In Stock and Ready to Ship
If ordered by 1PM CST M-F, ships same day. All items on your order must be in stock for same-day shipping.
highlights
The Blueridge Hyper Heat 18,000 BTU 20 SEER Ultra Efficient Ducted Heat Pump/Air Handler System is a high performing, versatile, and simple heating and cooling product. This is a heat pump that can cool better than most air conditioners, heat better than virtually any other heat pump, compete with traditional furnaces in cold weather, and reduce energy consumption thanks to its sophisticated internal controls. It even comes with new technology that makes HVAC installation faster and simpler than a traditional heat pump.
These models are designed to run consistently at low output levels to maintain optimal temperatures in your space but can ramp up their output as needed. This type of operation also enhances airflow through your structure, greatly improves efficiency, optimizes air filtration (especially if paired with a media or electronic air cleaner), and does a better job dehumidifying when in cooling mode than nearly any other type of cooling system.
When the system is on, even if there isn't a call for heating or cooling, the fan will continuously run at a low level to to mix the air and sense the conditions in your space. It then communicates that information with the outdoor unit. This communication allows the system to adjust its output as needed which optimizes the efficiency and comfort delivered!
---
System Features
---
Inverter Compressor
Designed to run only as hard as needed to maintain optimal temperatures in your space while minimizing electrical consumption.
Variable Speed Blower
Provides even air distribution throughout your home to optimize comfort.
Energy Efficient
Experience the right airflow volume in each space with a unit that automatically adjusts based on the ducting length.
Quiet Operation
Create more peaceful, comfortable spaces with ultra-quiet operation that reduces noise pollution.
Hyper Heat Technology
Heat pump designed to operate at outdoor temperatures as low as -22 ºF, out performing most convential systems.
Easy & Flexible Installation
Install the unit vertically or horizontally for multi-directional air flow possibilities and increased flexibility.
Third-Party Thermostat Compatibility
Experience seamless integration — without extra kits — with a built-in 24V interface that's compatible with third-party thermostats.
---
This System Includes*
---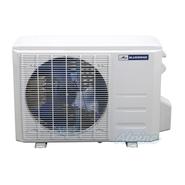 Blueridge BMAH1820C x1
18,000 BTU 20 SEER Hyper Heat Inverter Outdoor Condenser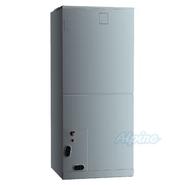 Blueridge BMAH1820I x1
18,000 BTU 20 SEER Air Handler Unit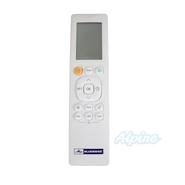 Blueridge 17317000A63536 x1
Remote controller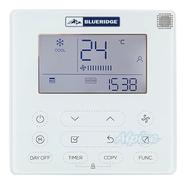 Blueridge 17317100006495 x1
Wired controller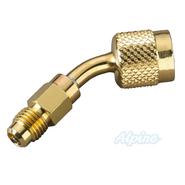 Alpine AHMSA1 x1
Adapter 5/16" x 1/4" for Ductless Mini-Split Systems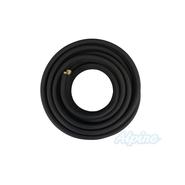 Alpine 612850B3B6 x1
50 Foot 3/8 LL 3/4 SL Ductless Mini-Split Line Set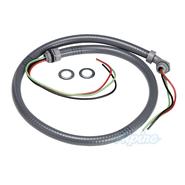 Alpine AG-WHP10 x1
1/2 x 48 Inches, #10 Gauge Electrical Whip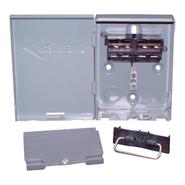 Alpine AG-DCT x1
Safety Non-Fused Electrical Disconnect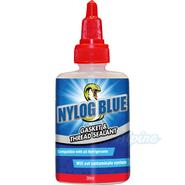 Refrigeration Technologies RT201B x1
Nylog Blue Gasket and Thread Sealant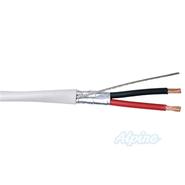 Alpine MW2/050 x2
50 Foot 18/2 Stranded Ductless Mini-Split Wire - Shielded (300 Volt)
Specs
Low Ambient Cooling
Yes
Ambient Temperature Range (Heating)
-22 / 75 °F
Ambient Temperature Range (Cooling)
122 / 5 °F
AHRI#
208101242
Zones
1
Qualifies for Govt. Money
North US: Up to $2,000 / South US: Up to $2,000
Heating Capacity
19000 BTU
Approved for US Region(s)
North / Southeast / Southwest
System Type
Heat Pump and Air Handler
Maximum Heating Output BTU
21000 BTU
Total Cooling Capacity
1.5 Ton(s)
Cooling BTUs
18000 BTU
Coefficient of Performance
3.59 COP
Configuration
Downflow / Horizontal / Upflow
Maximum Cooling Output BTU
21000 BTU
Coefficient of Performance at 5° F
2.0
Lowest Ambient Temperature (Heating)
-22 °F
Electric Heat Capabilities (Optional)
10 / 3 / 5 / 8 Kilowatts
Factory Precharge
25 Feet
Maximum Height Difference
66 Feet
Maximum Line Length per Zone
98 Feet
Voltage Phase
1
Frequency
60 Hz
Minimum Ampacity/Breaker
16 Amps
Suction Line Size (OD)
3/4 Inches
Liquid Line Size (OD)
3/8 Inches
Maximum Overcurrent Protection (Breaker)
20 Amps
Air Handler Breaker Size
15 Amps
Compressor Type
Inverter
Cabinet/Chassis Size
B
Indoor Air Handler Type(s)
24 V AHU
WIFI (2.4GHz)
Yes (With Wifi Capable Thermostat)
Indoor Air Handler Size, W x H x D
17.52 x 45 x 21.02 Inches
Return Air Opening Size
15.25w x 19d inches
Supply Air Opening Size
15 3/4 w x 10 1/4 d Inches
Voltage
208 - 230 Volts
Sound Rating, Indoor
32 / 34 / 36 Decibels
Energy Efficiency Ratio 2
12.4 EER2
Energy Efficiency Ratio
12.5 EER
Sound Rating, Outdoor
58 Decibels
SEER2
18.0 SEER2
SEER
20.0 SEER
Heating Seasonal Performance Factor 2
9.3 HSPF2
Heating Seasonal Performance Factor
11.0 HSPF
Outdoor Condenser Size, W x H x D
35.04 x 26.50 x 13.46 Inches
Outdoor Condenser Weight
102.95 Lbs
Indoor Air Handler Weight
105.82 Lbs
Compressor Warranty
7 Years
Parts Warranty
5 Years
Refrigerant
R-410A
ENERGY STAR® Certified
Yes
Accessories
Enjoy free shipping on any accessories purchased with the Blueridge BMAH1820 KIT.
AC Installation Supplies
Air Conditioning System Protectors
Air Exchangers & Accessories
Condensation Control
Dehumidifiers
Duct Sealant
Electronic Air Cleaners (Better)
Heater Coils
Mini-Split System Accessories
Return Air Plenums
Steam Humidifiers
Tools
Ultraviolet Purifiers & Replacement Parts
Documents
Reviews