3.5 Ton AC, 90,000 BTU 80% AFUE Two-Stage Gas Furnace, 16 SEER / 14.4 SEER2 Horizontal Split System Kit
3.5 Ton AC, 90,000 BTU 80% AFUE Two-Stage Gas Furnace, 16 SEER / 14.4 SEER2 Horizontal Split System Kit
Model:
Blueridge BA16L42P-BG802UH090BV16-BH1P42B-BGH4TXV02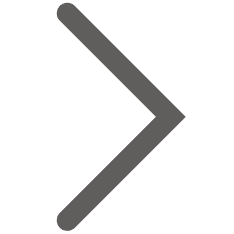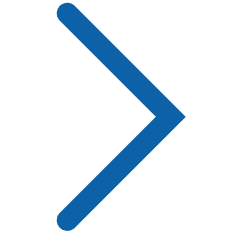 Actual product may vary from photos.
Model:
Blueridge BA16L42P-BG802UH090BV16-BH1P42B-BGH4TXV02
Product Ships On 11/10/2023
highlights
When you consider a Blueridge system, quality and value are a given. You're getting peace of mind with great features and a smart design—and best of all, you get it right now. When you think about everything Blueridge delivers, your decision is easy. With Blueridge, all your heating and cooling questions are answered. The performance and reliability you want are right here, and ready to go to work.
We design our system bundles to provide homeowners and contractors with a new HVAC system in one simple purchase. If you'd like help picking out the best option for your needs, give us a call. Our design consultants have had extensive training and years of hands on experience helping homeowners select the right equipment for nearly any application. If you have any questions, concerns or just need some guidance, please get in touch with us. We're here to help.
For installation components please take a look at our Accessories section below to add the appropriate length line sets, electrical connections, and other parts to make your installation a breeze.
These components were selected by HVAC specialists to maximize their performance and efficiency. This system is certified under AHRI # 211730328 to give you 14.4 SEER2.
Please note that this equipment comes pre-charged with R-410A liquid refrigerant, and by Federal law cannot be released to the atmosphere. You can purchase this equipment without being certified, and if you are mechanically inclined you can perform about 90% of the equipment installation yourself. However, you must have a professional heating/cooling contractor do the final part of the installation which requires managing the refrigerant. Also, having a contractor perform the final startup and inspection of this condenser validates your warranty with Alpine.

Click the links below to check each component's specifications and documentation.
This system includes: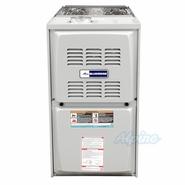 BG802UH090BV16
90,000 BTU Furnace
80% Efficiency
Two-Stage Burner
1,600 CFM Variable Speed Blower
Horizontal Application
W 17.5 x H 33 x D 28.375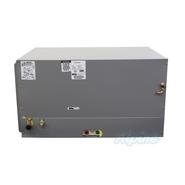 BH1P42B
3.5 Ton
W 31.5 x H 17.5 x D 21.5
Horizontal Cased Evaporator Coil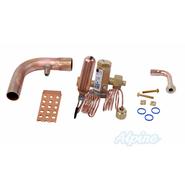 BGH4TXV02
Thermostatic Expansion Valve (TXV)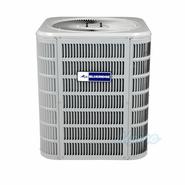 BA16L42P
3.5 Ton, 14.4 SEER2 Condenser
W 28.25 x H 37 x D 28.25
R-410A Refrigerant
Specs
AHRI#
211730328
Qualifies for Govt. Money
No
Ultra-Low NOx
No
California Approved Furnace
No
Maximum Input BTU
88000 BTU
Approved for US Region(s)
North
System Type
AC Furnace and Coil
Maximum Heating Output BTU
70000 BTU
Minimum Output BTU
45500 BTU
Minimum Input BTU
57000 BTU
Total Cooling Capacity
3.5 Ton(s)
Cooling BTUs
40500 BTU
Configuration
Horizontal
Blower Type
Variable Speed
Cabinet/Chassis Size
B
Energy Efficiency Ratio 2
12.0 EER2
Energy Efficiency Ratio
13.0 EER
SEER2
14.4 SEER2
SEER
16.0 SEER
Efficiency (% AFUE)
80 %
Compressor Warranty
10 Years With Online Registration
Heat Exchanger Warranty
Lifetime w/ online registration
Parts Warranty
With Online Registration 10 Years
Accessories
Enjoy free shipping on any accessories purchased with the Blueridge BA16L42P-BG802UH090BV16-BH1P42B-BGH4TXV02.
Required Components for Installation
AC Installation Supplies
Air Conditioning System Protectors
Bypass & Power-Fan Humidifiers
Condensation Control
Duct Sealant
Electronic Air Cleaners (Better)
Equipment Supports
Furnace High Altitude Adapter Kits
Furnace LP Conversion Kits
Hard-Start Capacitors
Media Air Cleaners (Good)
Mini-Split System Accessories
Outdoor Pads & Brackets
Standard Split System Line Sets
Steam Humidifiers
Supply Air Plenums
Thermostats
Tools
Ultraviolet Purifiers & Replacement Parts
Documents

Reviews
Let's Talk