2 Ton Heat Pump, 2 Ton High Efficiency Multi-Positional Air Handler, 15.5 SEER Split System Kit
2 Ton Heat Pump, 2 Ton High Efficiency Multi-Positional Air Handler, 15.5 SEER Split System Kit
Model:
Blueridge BHP15L24P-BE5E24MA4X-ECB25-7.5CB-P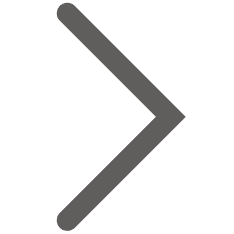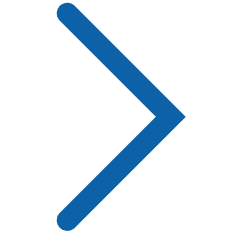 Actual product may vary from photos.
Model:
Blueridge BHP15L24P-BE5E24MA4X-ECB25-7.5CB-P
The Blueridge BHP15L24P-BE5E24MA4X-ECB25-7.5CB-P is no longer available for sale.
highlights
When you consider a Blueridge system, quality and value are a given. You're getting peace of mind with great features and a smart design—and best of all, you get it right now. When you think about everything Blueridge delivers, your decision is easy. With Blueridge, all your heating and cooling questions are answered. The performance and reliability you want are right here, and ready to go to work.
Blueridge Heat Pumps are capable of providing both heating and cooling. The highly efficient heat pump technology reverses the refrigerant cycle to provide heat at a fraction of the cost of electric resistance heating. Pair a heat pump with either a Blueridge Air Handler with auxiliary heat coil, or with a Blueridge Furnace for a dual fuel system. Either way, your comfort is assured, no matter what the weather brings.
We design our complete system bundles to provide homeowners and contractors with a new complete HVAC system in one simple purchase. If you need help picking out the best system for your needs, give us a call. Our system design consultants have decades of hands on experience helping homeowners select the right equipment. If you have any questions, concerns or just need some guidance, please get in touch with us. We're here to help.
Standard Features:
R410A Refrigerant
High-quality condenser coil with all-aluminum tubing and louvered fins for maximum heat transfer capacity
Top discharge directs hot air and sound away from living area and shrubbery
All units run tested
Louvered panel coil protection
Easy access to electrical panels, pre-wired for easy hook-up
Bi-directional liquid line filter drier factory installed
Discharge muffler for quiet operation
Reliable, solid state defrost control
Defrost control is Quiet Shift™ capable
Low pressure switch factory installed for loss of charge protection
Integrated control with LED diagnostics
Short cycle protection factory installed
All units ETL and ETLC approved and AHRI Certified
Charged for 15 feet of interconnecting tubing
These components were selected by HVAC specialists to maximize their performance and efficiency. This system is certified under AHRI # 203305762 to give you 15.5 SEER.
For new construction, or if you are replacing your entire old split system, take a look at our Accessories page to add the appropriate length line sets, electrical connections, and other parts to make your installation a breeze.
Click the links below to check each components' specifications and documentation.
This system includes:
BE5E24MA4X

2 Ton
High Efficiency Multi-Speed Blower
24000 BTU Cooling Capacity

BHP15L24P

2 Ton, 15 SEER Heat Pump
R-410A Refrigerant
WARRANTY
10 year limited warranty with online registration
5 year limited warranty without online registration
Specs
AHRI#
203305762
Heating Capacity
17000 BTU
Approved for US Region(s)
North / Southeast / Southwest
System Type
Heat Pump and Air Handler
Total Cooling Capacity
2 Ton(s)
Cooling BTUs
23400 BTU
Configuration
Downflow / Horizontal / Upflow
Blower Type
High Efficiency Multi-Speed
Cabinet/Chassis Size
Bc
Energy Efficiency Ratio
12.5 EER
SEER
15.5 SEER
Heating Seasonal Performance Factor
8.2 HSPF
Compressor Warranty
10 Years With Online Registration
Accessories
Enjoy free shipping on any accessories purchased with the Blueridge BHP15L24P-BE5E24MA4X-ECB25-7.5CB-P.
Required Components for Installation
AC Installation Supplies
Air Conditioning System Protectors
Condensation Control
Downflow Kits
Duct Sealant
Electronic Air Cleaners (Better)
Equipment Supports
Media Air Cleaners (Good)
Outdoor Pads & Brackets
Return Air Plenums
Sheet Metal Transition Kits
Steam Humidifiers
Thermostats
Tools
Ultraviolet Purifiers & Replacement Parts
Documents

Reviews
Let's Talk
Get expert assistance from our team
Sun 10am-3pm, Mon-Fri 7am-7pm, Sat 10am-4pm CT