3 Ton, 20 SEER, Variable Speed Heat Pump, Comfortbridge Communications System Compatible, R-410A Refrigerant
3 Ton, 20 SEER, Variable Speed Heat Pump, Comfortbridge Communications System Compatible, R-410A Refrigerant
Model:
Goodman GVZC200361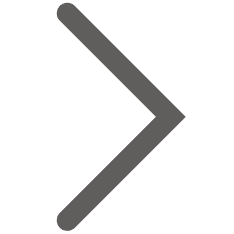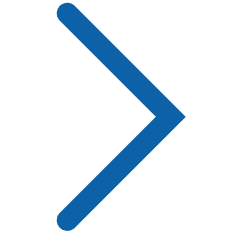 Actual product may vary from photos.
Model:
Goodman GVZC200361

Provides high efficiency heating and cooling

Sturdy design for long term durability

Built for simple installation and easy maintenance

Peace of mind with 10 year warranty (with registration)
highlights
Goodman is one of the biggest names in home cooling, heating and energy-efficient home comfort. That's because Goodman lives up to its name in a big way, with time-tested energy-efficient technology, highlydurable materials and spot-on manufacturing. So, no matter where you live or whether your home is small or large, Goodman probably has a solution to help keep your home comfortable.
This heat pump requires an indoor air handler or evaporator coil as part of a complete system. What tonnage coil or air handler should you use? It depends on two factors about the outside portion of the heat pump system: 1) the tonnage, and 2) the efficiency rating (listed as "SEER"). Usually, high efficiency heat pumps are required to use a larger tonnage evaporator coil than the tonnage of the outside heat pump. (For example, a 2 ton heat pump might be paired with a 3 ton or 3.5 ton evaporator coil.) To find the specific coils or air handlers that are recommended by Goodman for this heat pump, please click on the Accessories tab above. (Also, you can view Goodman's specifications sheets at the Documents tab above).
In order to achieve the 20 SEER efficiency this heat pump must be installed with the manufacturer recommended evaporator coil, a Goodman variable speed furnace, variable speed air handler, or variable speed modular blower and thermostatic expansion valve (TXV). (See the Accessories tab above for most compatible products, or Goodman's spec sheet found under the Documents tab above to verify heat pump efficiency with particular equipment combinations.)m.
Need help putting a complete heat pump system together? Use our easy System Selector and we'll do it for you!
This is a communicating piece of equipment and to achieve full efficiency and functionality it must be paired with a Goodman communicating furnace, or modular blower with evaporator coil.
When pairing this unit with a Goodman communicating indoor natural gas/lp furnace in a dual fuel installation all of the staging is done through the communication between the furnace and heat pump and no specialized thermostat is required.
Please note that this heat pump comes pre-charged with R-410A liquid refrigerant and by Federal law cannot be released to the atmosphere. You can purchase this equipment without being EPA certified, and if you are mechanically inclined you may perform about 90% of the equipment installation yourself. However we strongly recommend to have a professional heating/cooling contractor do the final part of the installation including managing the refrigerant. An HVAC contractor has the tools and know-how to do this work. Also, having a contractor perform the final startup and inspection of this heat pump validates your warranty with Alpine. The manufacturer recommended line set diameters must be used with the Goodman inverter systems to ensure proper functionality.
Standard Features:
Variable-speed swing compressors
High-density compressor sound blanket
Integrated communicating ComfortBridge™ Technology
Commissioning and diagnostics via indoor board Bluetooth with the CoolCloud™ phone and tablet application
Goodman control algorithmic logic
In communicating mode, only two low
voltage wires to outdoor unit required
Diagnostic indicator lights, seven-segment LED display, and fault code storage
Field-selectable boost mode increases
compressor speed during unusually high loads
Quiet DC outdoor fan motor
Fully charged for 15' of tubing length
Field-installed bi-flow filter drier
Coil and ambient temperature sensors
Suction pressure transducer (in cooling mode)
Sweat connection service valves with easy access to gauge ports
Cabinet Features:
Heavy-gauge galvanized-steel cabinet with grille-style sound control top design
Custom two-tone gray powder-paint finish
500-hour salt-spray tested
Wire fan discharge grille
Steel louver coil guard
Top and side maintenance access
Single-panel access to controls with space provided for field-installed accessories
When properly anchored, it meets the 2017 Florida Building Code unit integrity requirements for hurricane-type winds (Anchor bracket kits available.)
Considering purchasing a furnace, air handler, or coil with this condenser? Visit our Central Heating & Cooling Systems page to find AHRI certified systems.
Specs
Qualifies for Govt. Money
No
Approved for US Region(s)
North / Southeast / Southwest
Maximum Heating Output BTU
35400 BTU
Total Cooling Capacity
3 Ton(s)
Cooling BTUs
35800 BTU
Height
41.25 Inches
Depth
35.5 Inches
Width
35.5 Inches
Voltage Phase
1
Frequency
60 Hz
Minimum Ampacity/Breaker
29.8 Amps
Suction Line Size (OD)
7/8 Inches
Liquid Line Size (OD)
3/8 Inches
Maximum Overcurrent Protection (Breaker)
30 Amps
Compressor Type
Inverter
Stages
Variable
High Pressure Safety Switch
Yes
Low Pressure Safety Switch
Yes
TXV Required
Yes
Voltage
208 - 230 Volts
Noise Level
56.0-63.5-74.2 Decibels
Energy Efficiency Ratio
12.5 - 14.0 EER
Sound Rating, Outdoor
56-63.5-74.2 Decibels
SEER
19.0 - 21.0 SEER
Heating Seasonal Performance Factor
9.6 - 10.0 HSPF
Pad Size
36x36 Inches
Compressor Warranty
Lifetime With Online Registration
Parts Warranty
With Online Registration 10 Years
Refrigerant
R-410A
ENERGY STAR® Certified
Yes
Accessories
Enjoy free shipping on any accessories purchased with the Goodman GVZC200361.
Required Components for Installation
AC Installation Supplies
Air Conditioning System Protectors
Equipment Supports
Hard-Start Capacitors
Horizontal Cased Evaporator Coils
Mini-Split System Accessories
Outdoor Pads & Brackets
Standard Split System Line Sets
Thermostatic Expansion Valves (TXV)
Thermostats
Tools
Variable Speed Modular Blowers
Vertical Cased Evaporator Coils
Vertical Uncased Evaporator Coils
Documents
Reviews
Let's Talk